Kannettava 17" kosketusnäyttö toimisto-, koti- ja etäkäyttöön johon voit liittää läppärin, pelikonsolin, puhelimen ja jopa Android TV mediatoistimen.
Toimitusaika
1 - 3 työpäivää
BlitzWolf® - 17.3" Touch Monitor TFT LCD with 1080P@60Hz, Touch Screen, Full-view IPS Screen, Stereo Sound, Type-C Full-feature and OSD Button
Main Features:
17.3-inch Touchable Portable Monitor with 1080P Display
Exquisite picture quality can show more real and accurate gorgeous colors, adapt to more scenes
Ultra-thin Body
Aircraft-grade Aluminum Alloy, improve the compressive strength
Type-C Full-feature
Support power input and data transfer
Easily split screen display when connecting to a laptop, a second monitor for work or entertainment.
72% high color gamut shows more vivid color.Supports screen casting from smartphones, enjoy movies or photos on a bigger screen.Compatible with a variety of game consoles, bigger screen more fun.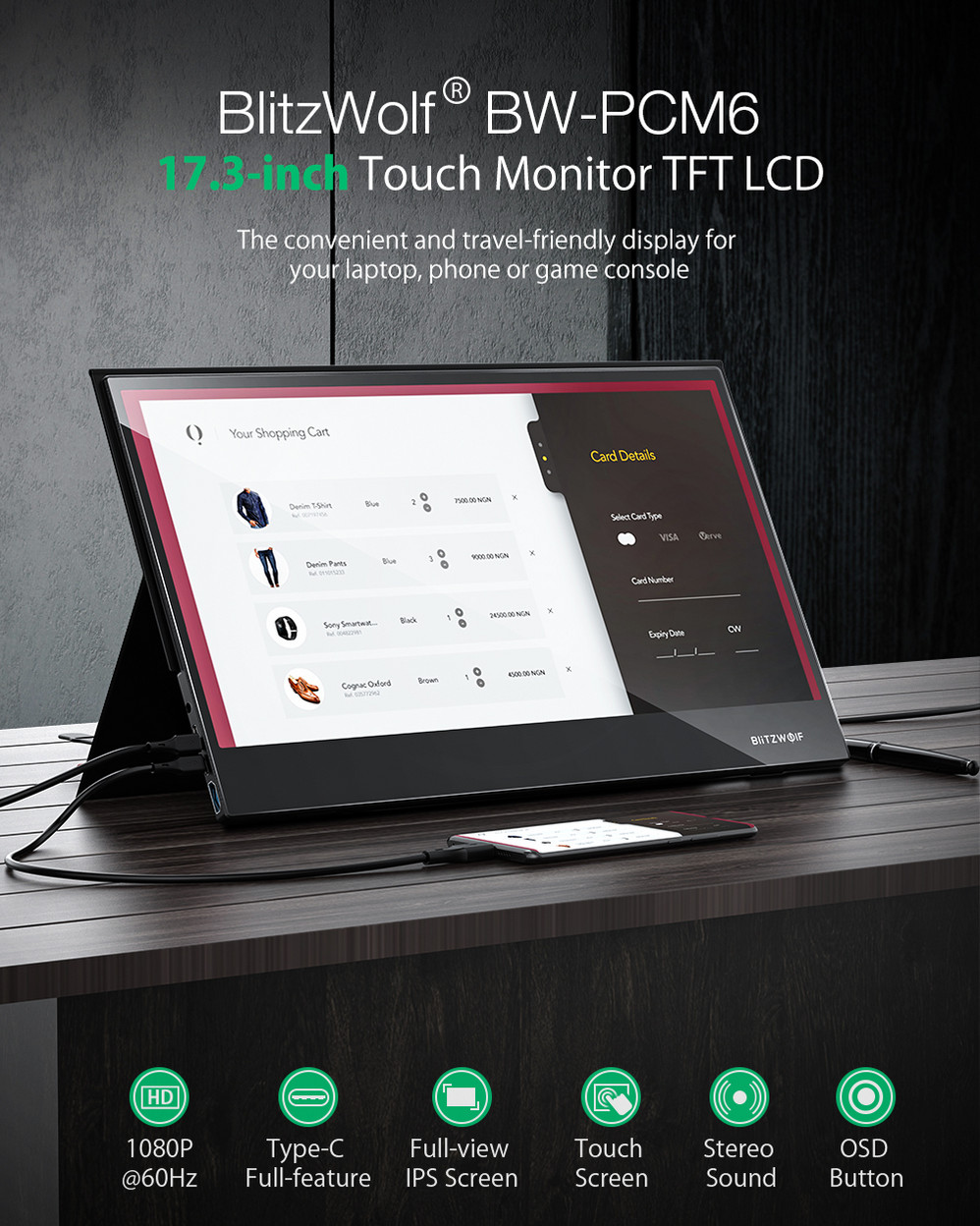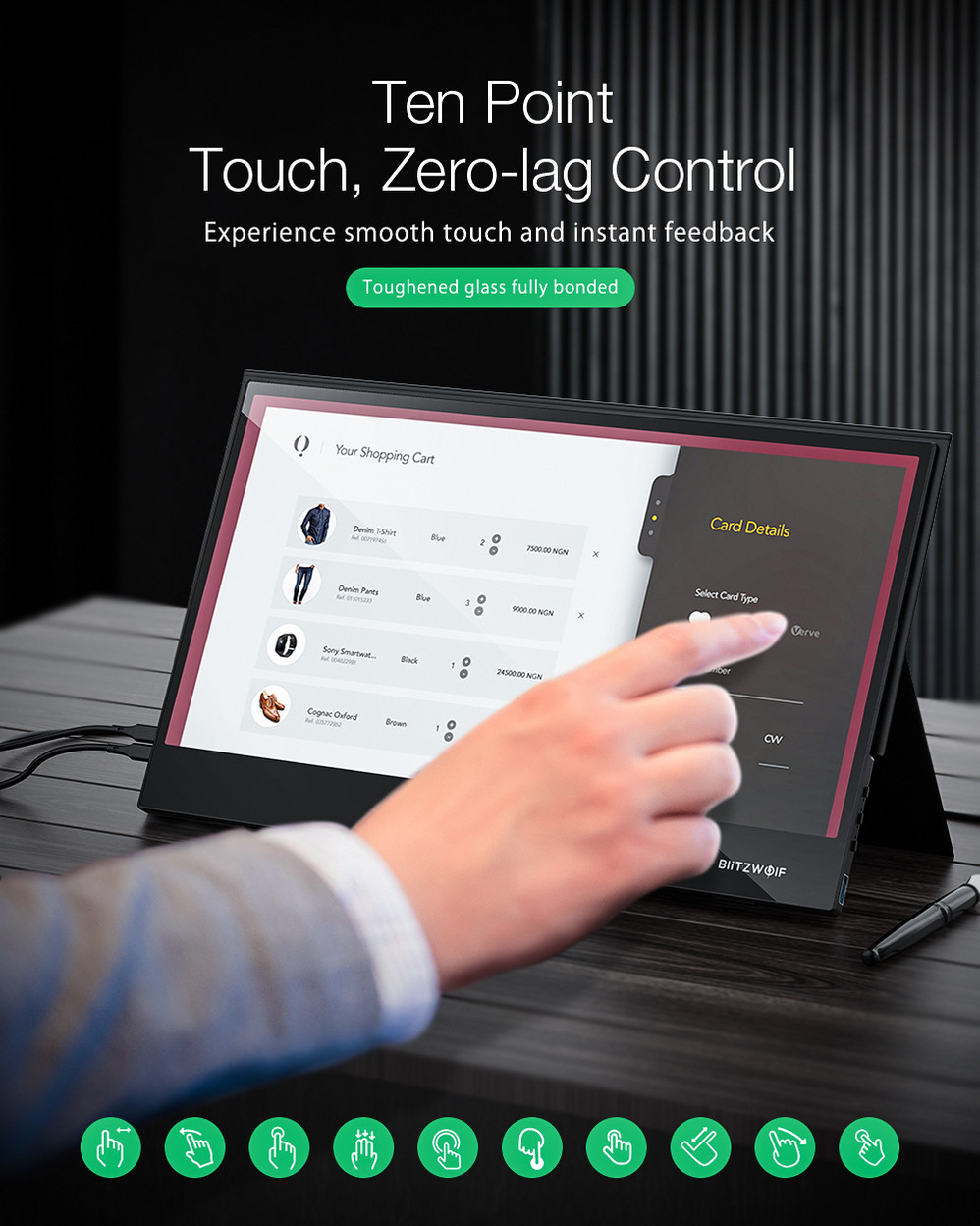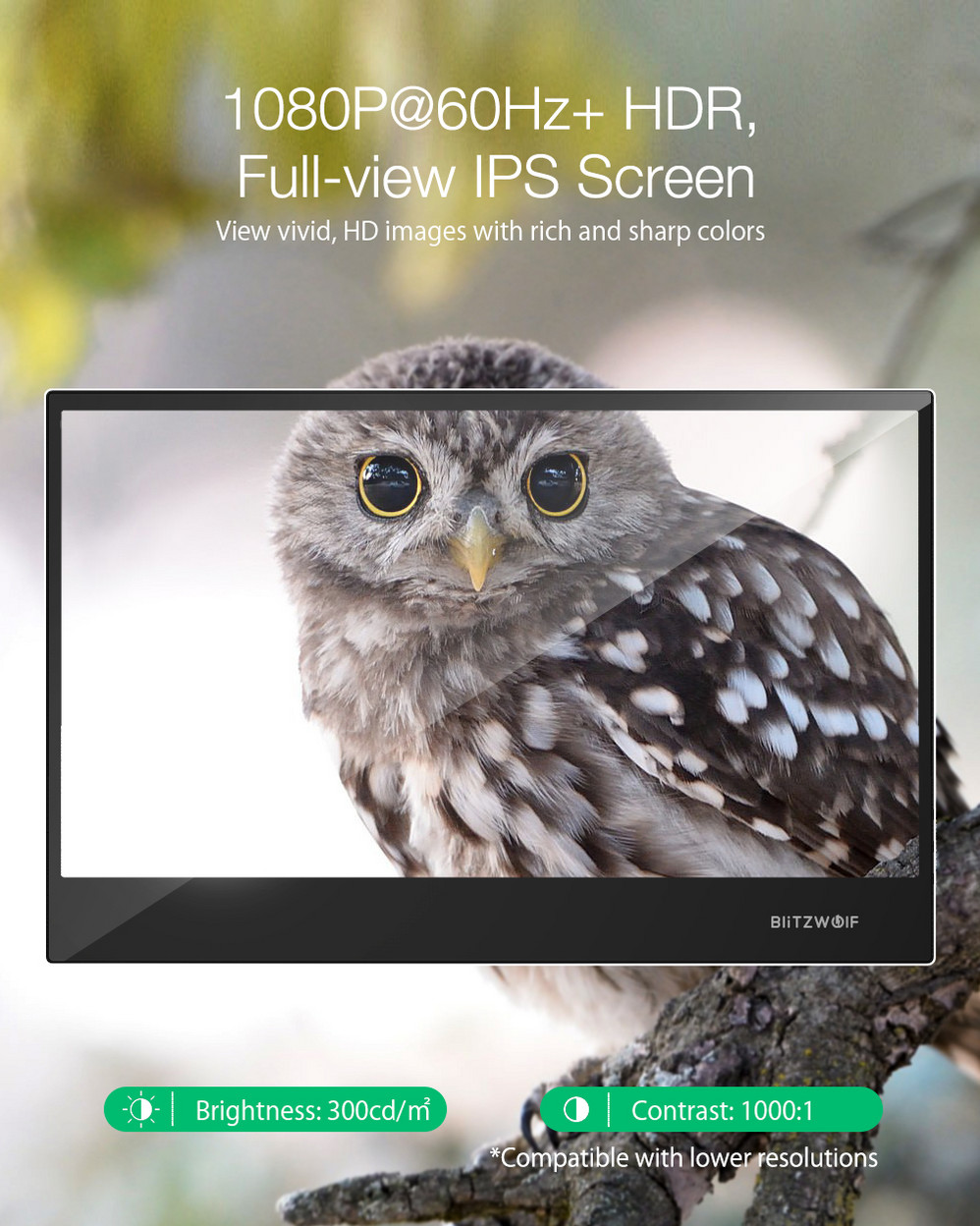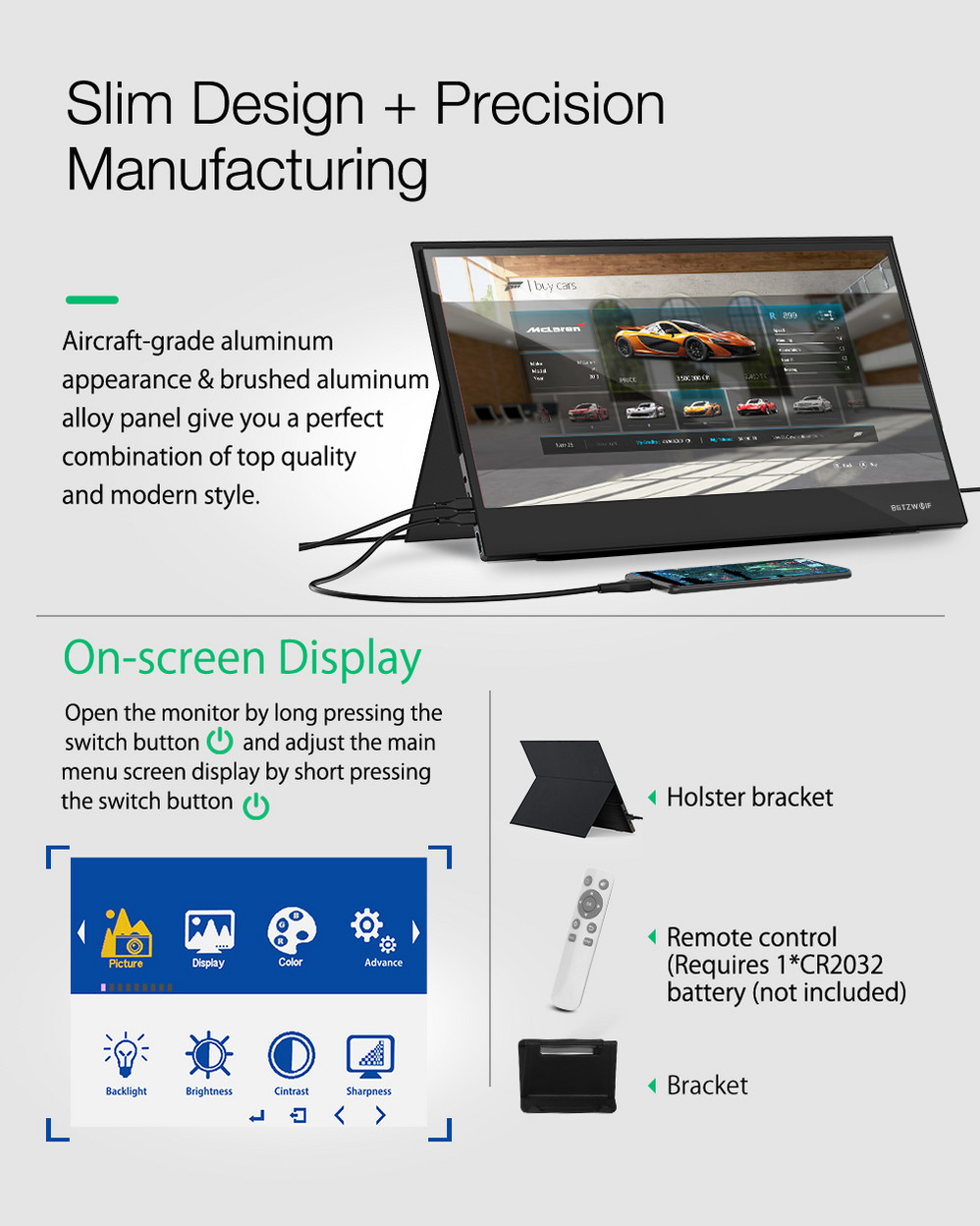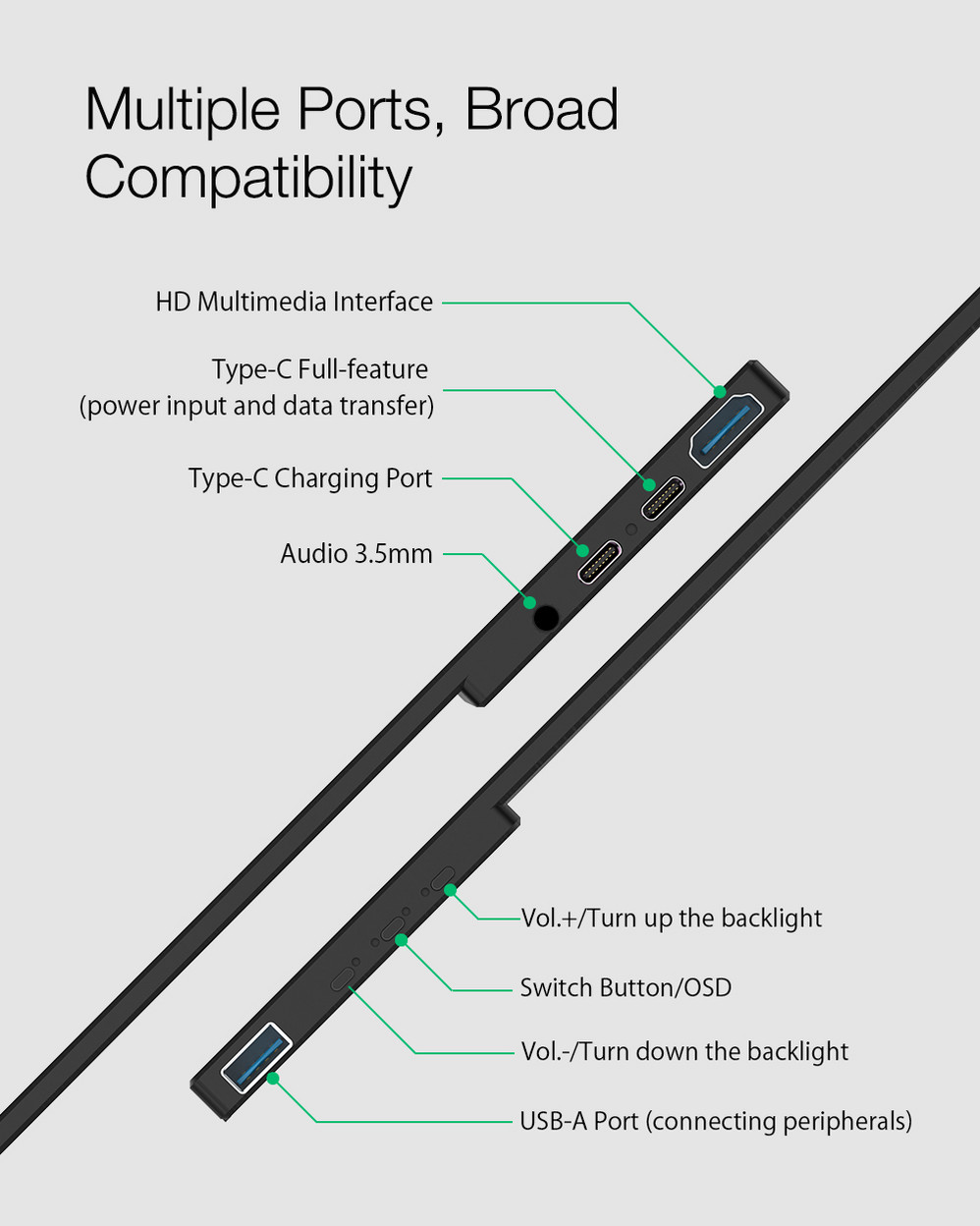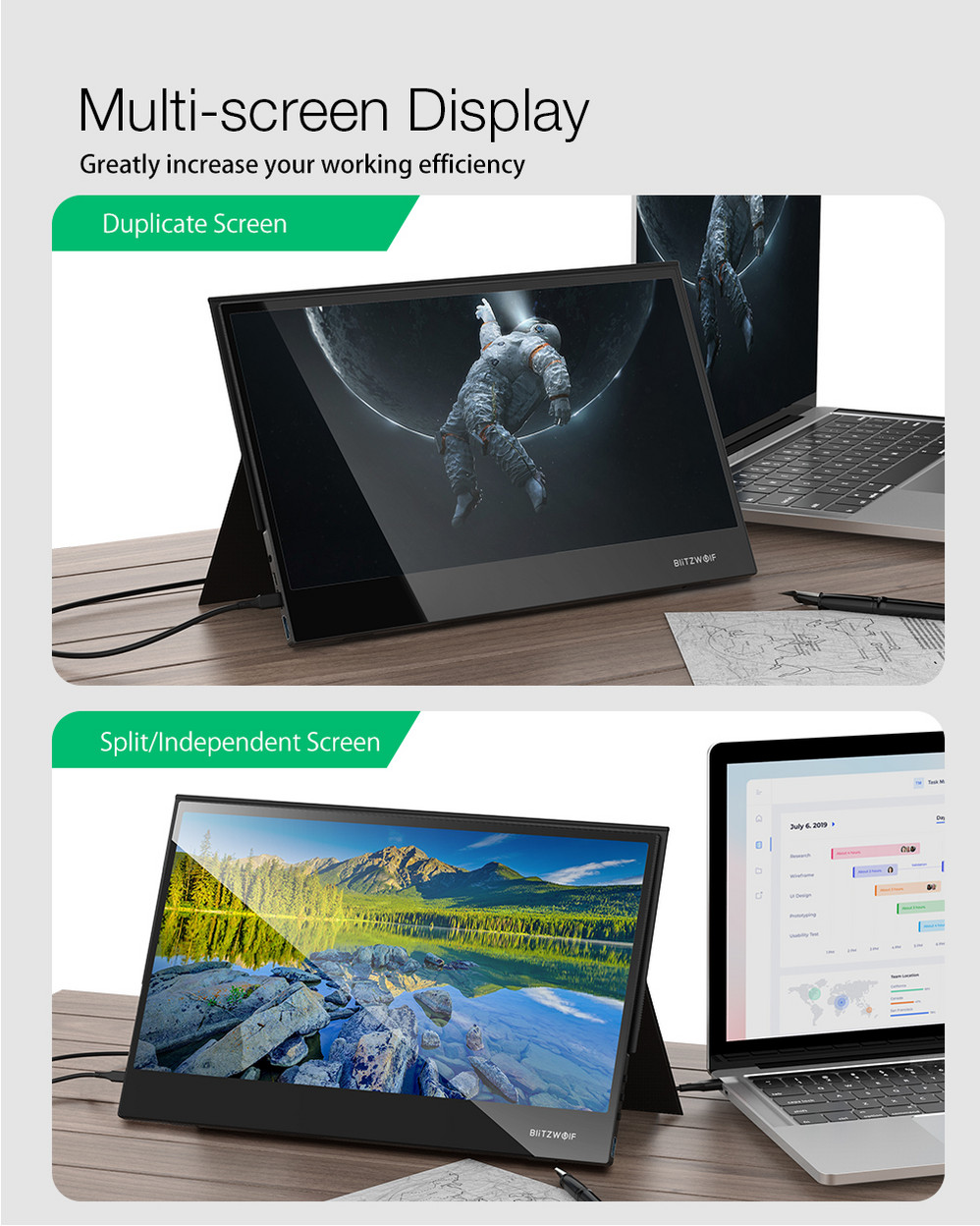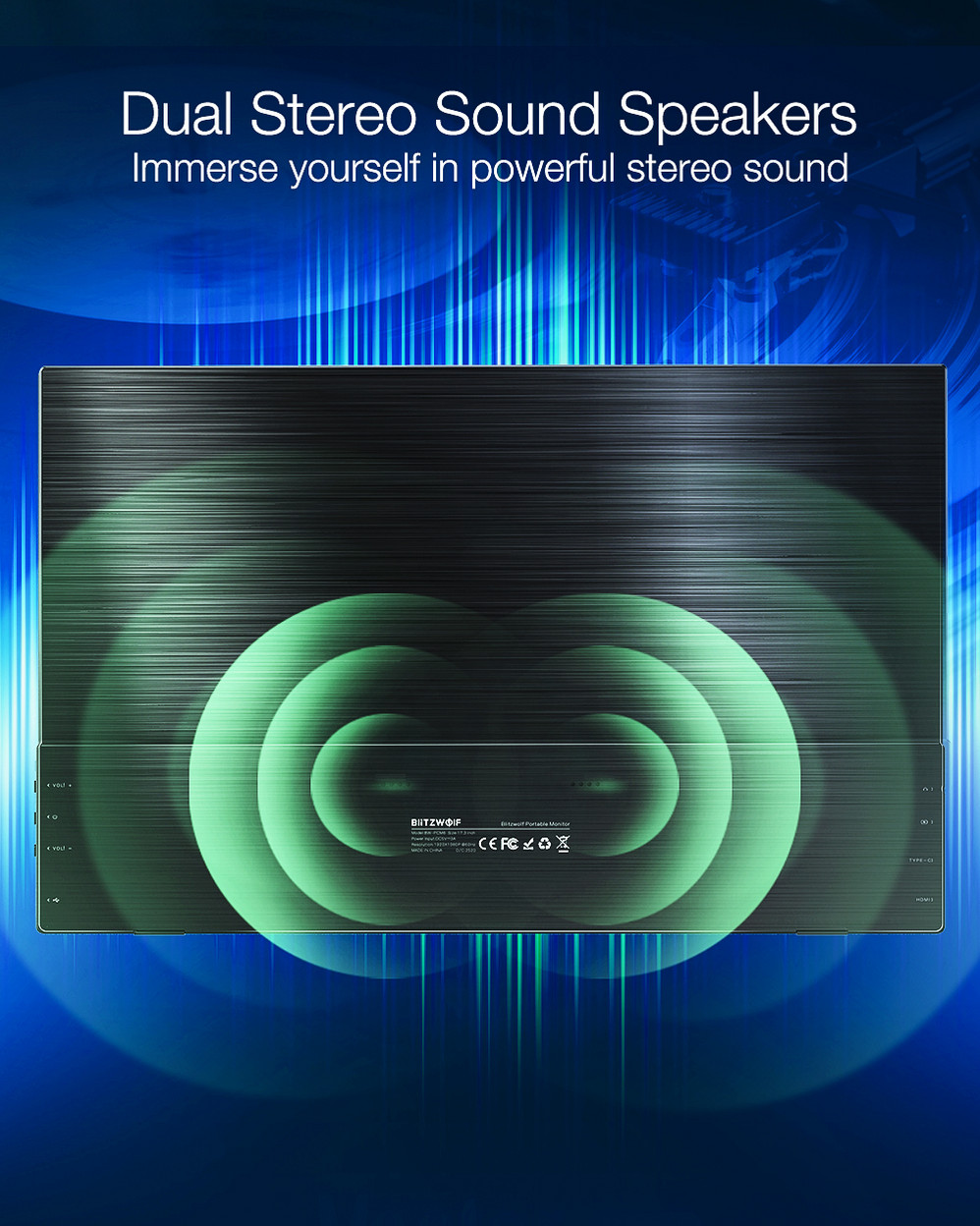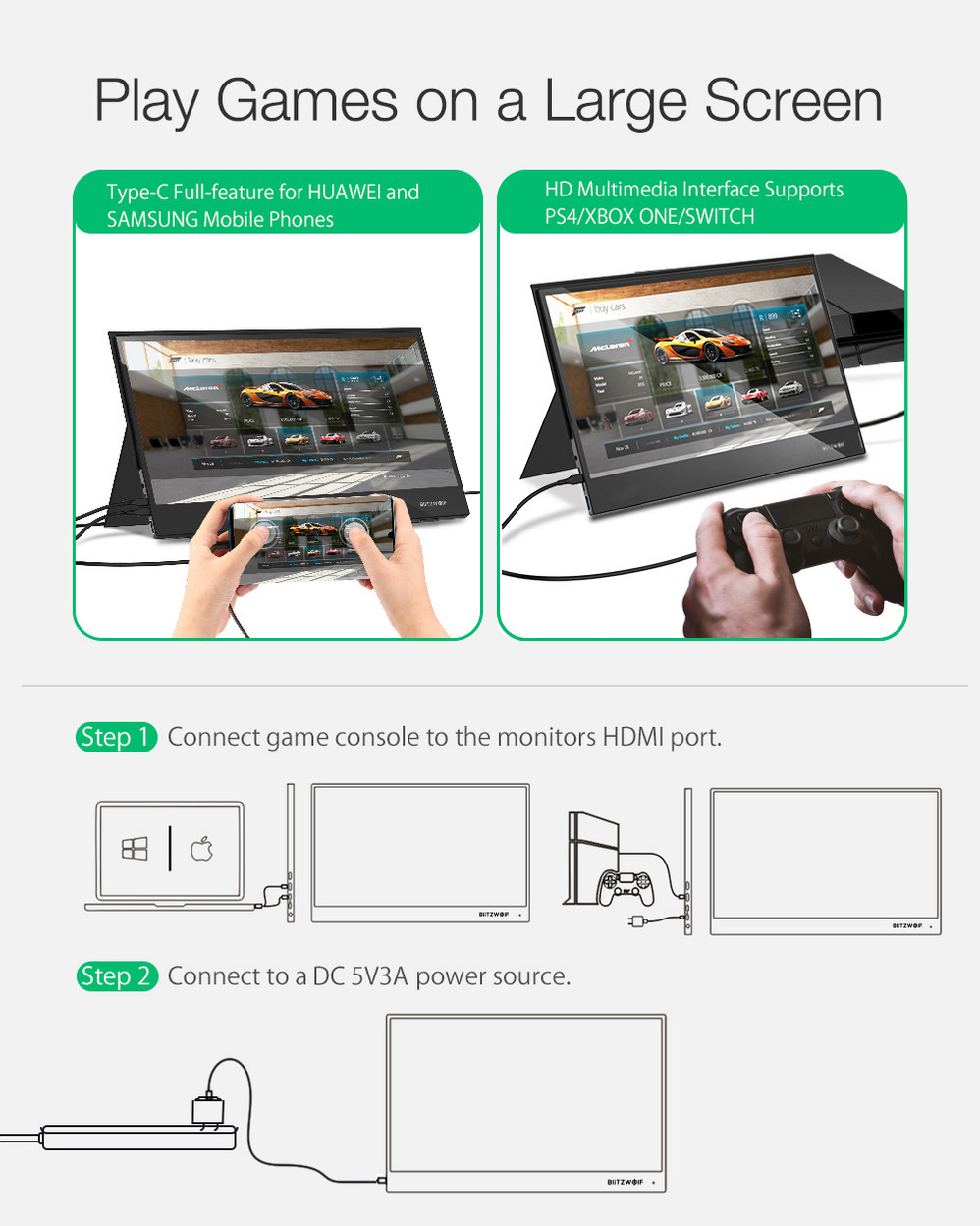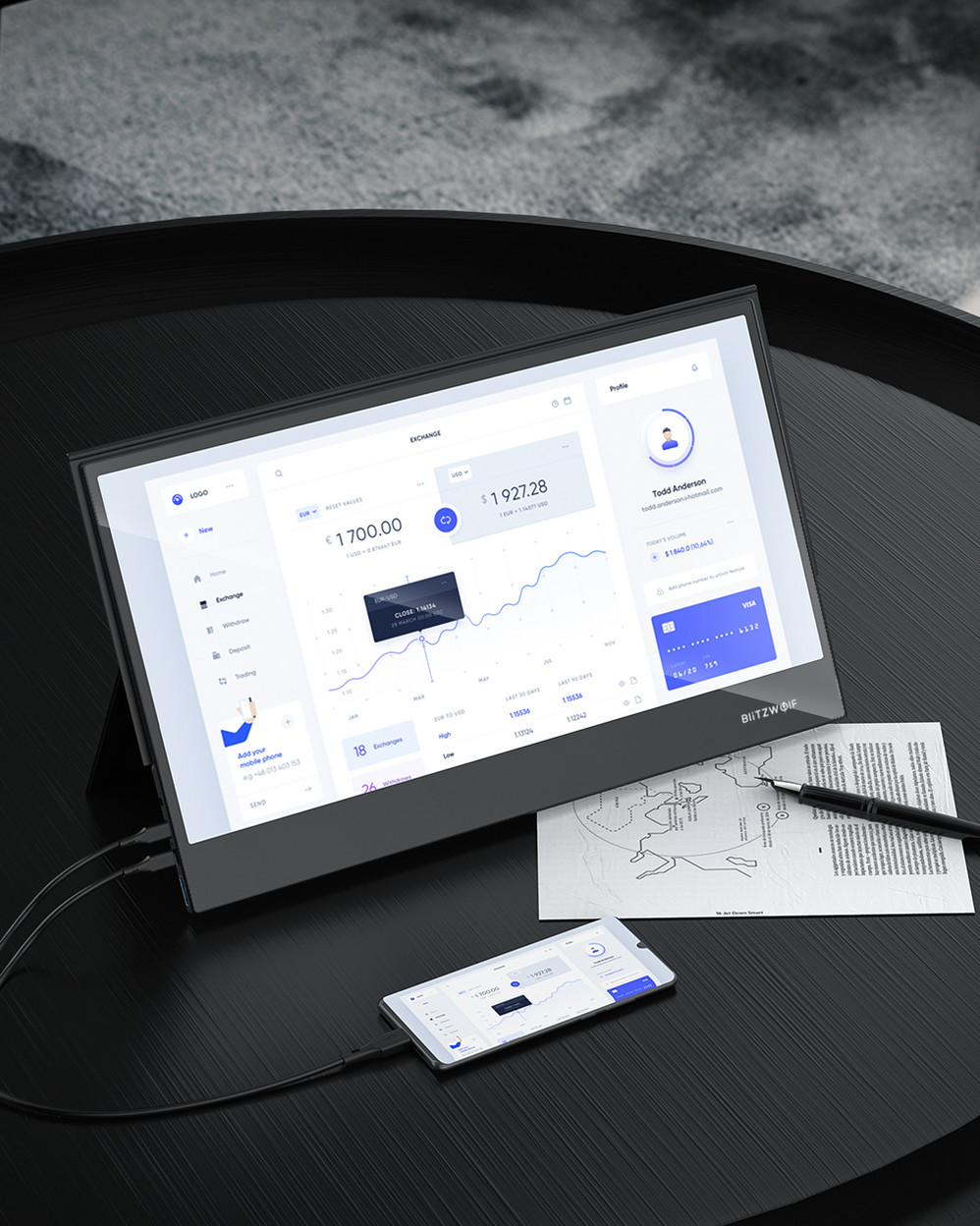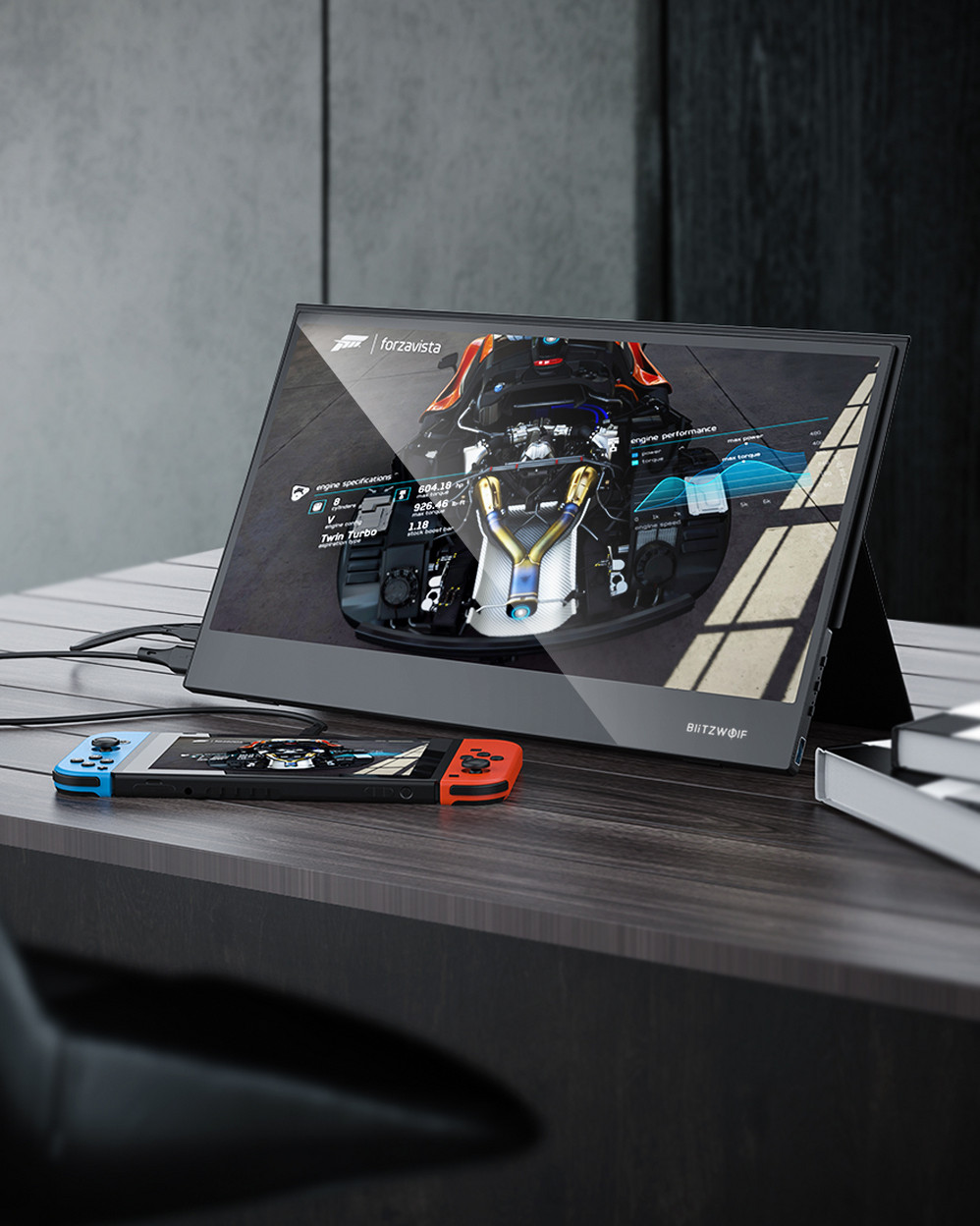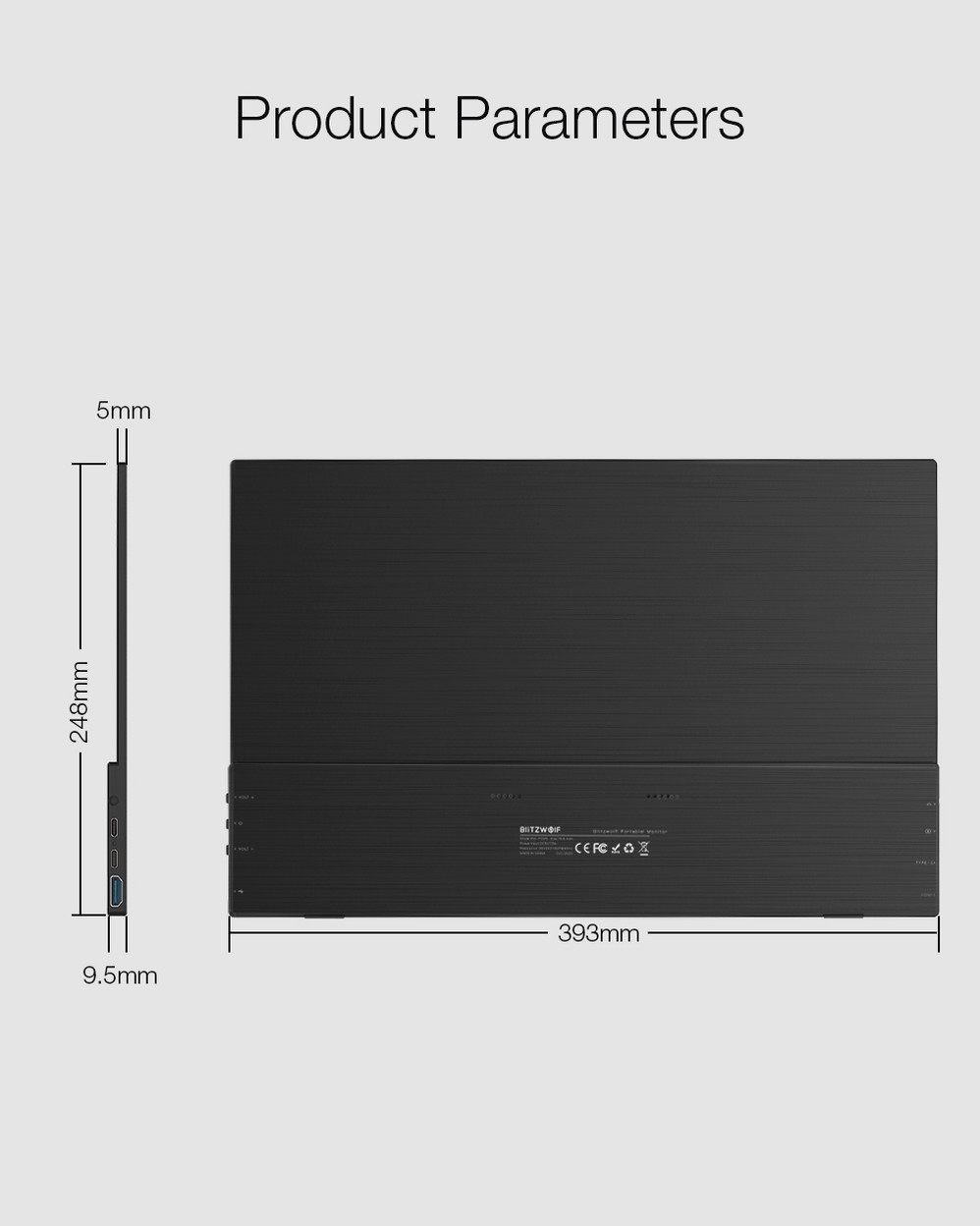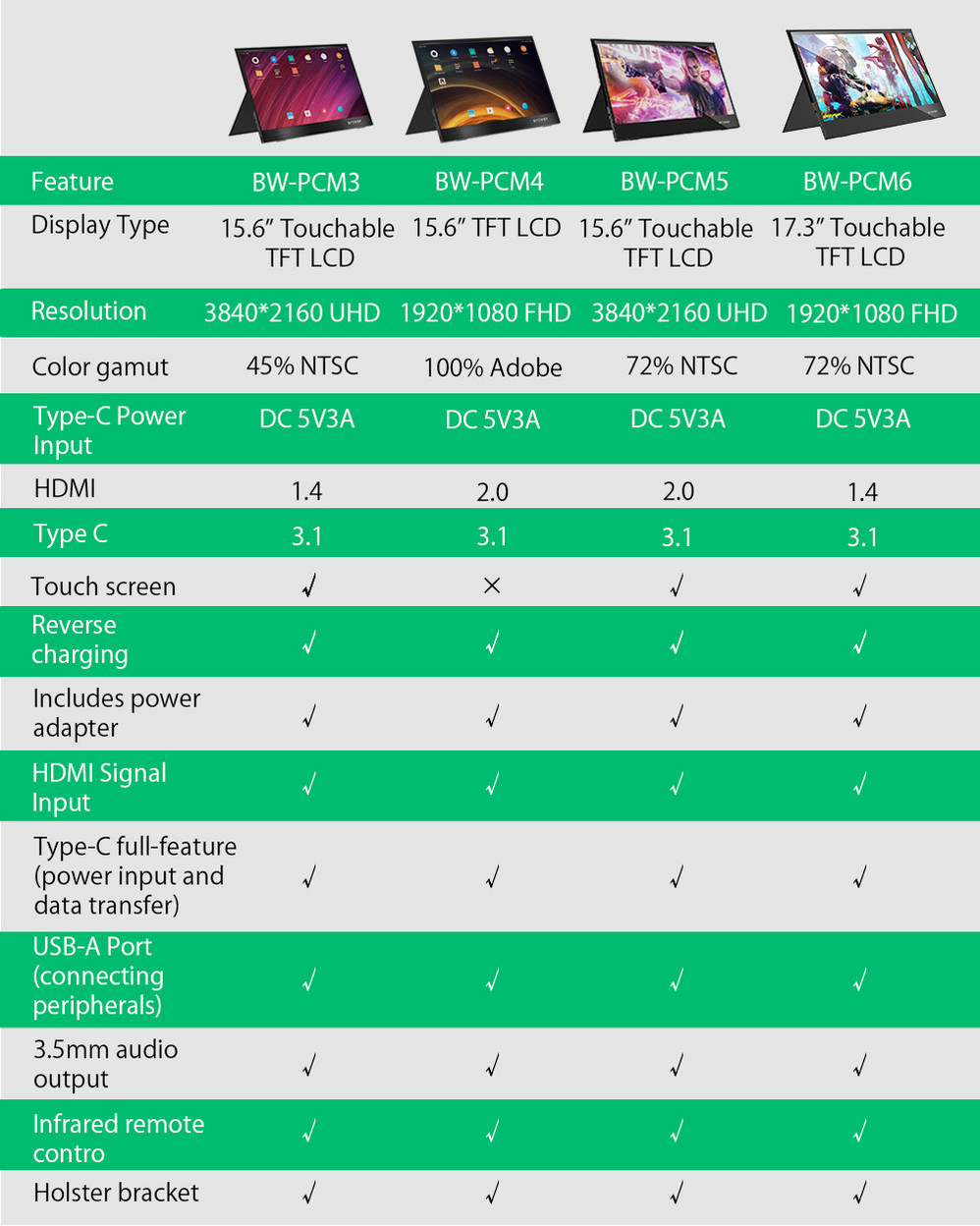 Feature

BW-PCM3

BW-PCM4

BW-PCM5

BW-PCM6

Display Type

15.6'' Touchable IPS

15.6'' IPS

15.6'' Touchable IPS

17.3'' Touchable IPS

Resolution

1920*1080 FHD

3840*2160 UHD

3840*2160 UHD

1920*1080 FHD

Touch screen

√

×

√

√

Color gamut

45% NTSC

100%

72% NTSC

72% NTSC

Refresh Frequency

24-60Hz(Automatic)

24-60Hz(Automatic)

24-60Hz(Automatic)

24-60Hz(Automatic)

Brightness

300cd/㎡

300cd/㎡

300cd/㎡

300cd/㎡

Reverse charging

√

√

√

√

USB-C Power Input

DC 5V3A

DC 5V3A

DC 5V3A

DC 5V3A

Includes power adapter

√

√

√

√

HD Multimedia Interface Signal Input

HD Multimedia Interface

HD Multimedia Interface

HD Multimedia Interface

HD Multimedia Interface

HDR

√

√

√

√

Type-C full-feature
(power input and data transfer)

√

√

√

√

Type-C Version

3.1

3.1

3.1

3.1

USB-A Port (connecting peripherals)

√

√

√

√

3.5mm audio output

√

√

√

√

Infrared remote control

√(Not included CR2032 )

√(Not included CR2032)

√(Not included CR2032 )

√(Not included CR2032 )

Holster bracket

√

√

√

√

Product Size

355*224*9.5-5mm

352*226*9.5-4.7mm

355*224*9.5-5mm

393*248*9.5-5mm

Net weight

740g

750g

680g

1180g

Gross weight

2000g

2000g

2000g

2600g
Takuu : 12kk