Toimitusaika
1 - 3 työpäivää
Tuotenumero
6934177701122
Mi Power Bank 2S 10000 mAh antaa sinun ladata laitteitasi missä ja milloin haluat. Virtapankissa on kaksi USB-porttia, suuri 10000mAh kapasiteetti ja se tukee useita latausprotokollia. Siinä on myös ajaton muotoilu ja se on valmistettu kestävistä materiaaleista.
- Suuri kapasiteetti (10000 mAh)
- Kaksi USB-lähtöä
- Nopea lataus
- Kestävä ja tyylikäs
- Helppo kantaa (ohut, vain 14,2 mm)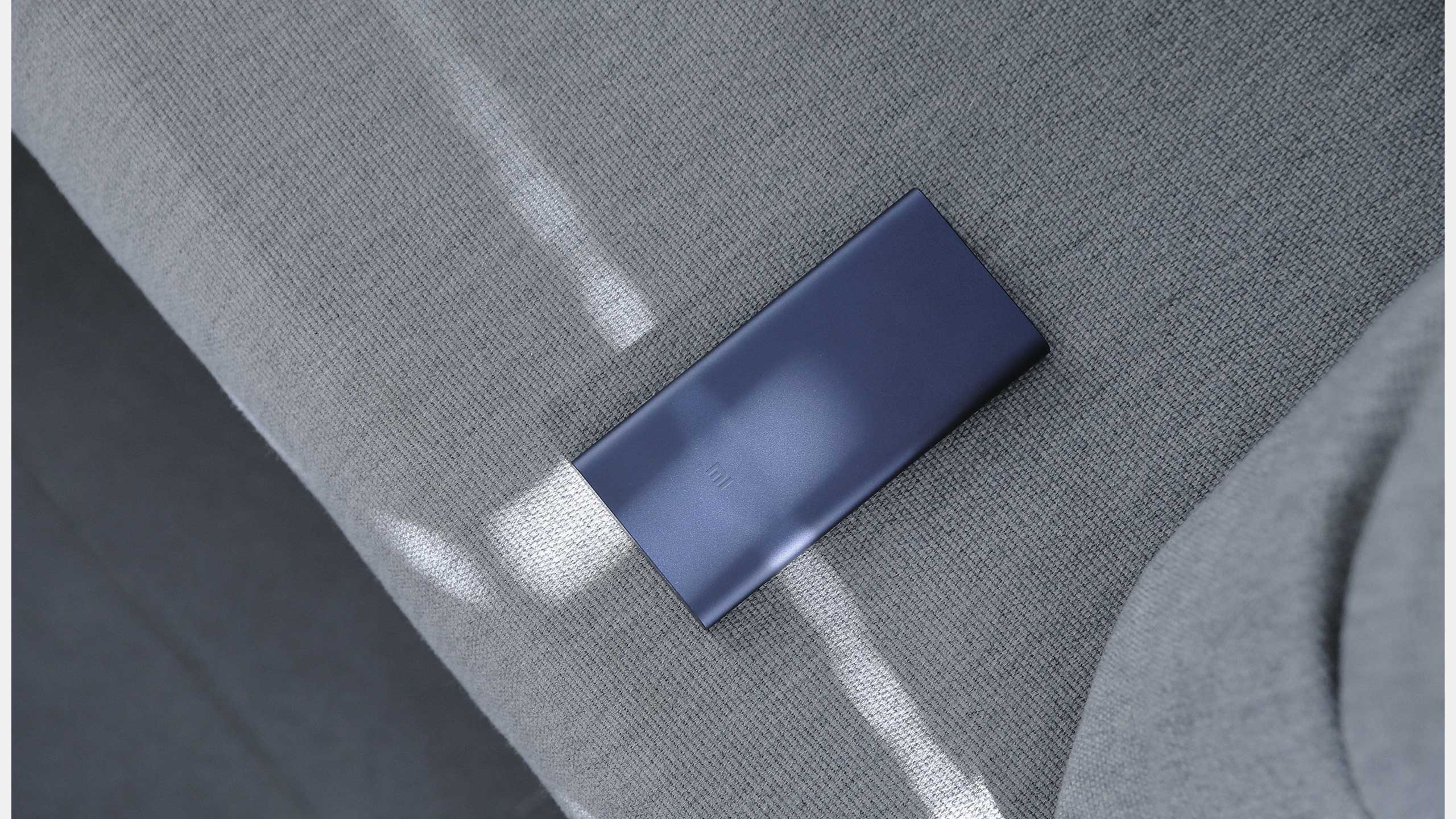 Your perfect travelling companion
Mi Power Bank 2S is light, convenient and portable. Thanks to the dual USB outports, you're allowed to charge two units at the same time. Also, the power bank supports multiple charging protocols, making it perfect for travels and when you're on the go.
Charge your units even faster
The charger has a litium polymer core and an output as high as 18W (12V, 1.5A/9V, 2.0A), which allows you to charge even faster. Mi Power Bank 2S charges devices using two outports that support multiple charging protocols with output up to 14W. When charging simultaneously, each port can reach 5V/2.4A at a combined 15W.
High capacity to meet your daily needs
The power bank can charge your devices with an actual capacity of 6500mAh, providing your phone, tablet or digital camera with lasting charge time. It can, for example, charge a Mi 6 up to 2 times and an iPhone 7 up to 3.5 times.
Timeless design and durable material
The aluminium alloy casing and the 180° arced edges make the charger comfortable to carry around in your hand or pocket. The surface of the unibody casing has undergone a process that increases its strength to prevent scratching, damage, and even corrosion from sweat.
Feel safe when charging
Mi Power Bank 2S is equipped with a high quality circuit chip that ensures all-around safety. You therefore won't have to worry about over charging, excessive output, overheating or short circuiting with this upgraded safety design.
| | |
| --- | --- |
| USB-type | USB-A to Micro-USB cable (Included in the package) |
| Manual | In English |
Takuu : 12kk