Xiaomi Mi Robot Vacuum Mop Pro - Robottipölynimuri moppauksella. Valkoinen
Toimitusaika
1 - 3 työpäivää
Tuotenumero
SKV4110GL / 6934177715563
Xiaomi Mi Robot Vacuum Mop Pro - Robottipölynimuri moppauksella. Valkoinen
Suomen ensiesittely! Seuraaja yhdelle maailman myydyimmistä robottipölynimureista on vihdoin täällä. Uudessa Mi Robot Vacuum Mop Prossa on entistä parempi imuteho, uusittu kehittyneempi lasertoiminto, entistä älykkäämpi algoritmi, suurempi pölysäiliö ja lisätoimintona moppaus!
- LDS-lasernavigointi
- Älykkäämpi reitinsuunnittelu
- Pestävä HEPA-suodatin
- Moppaus
- Automaattinen huoneiden tunnistus ja huonejako
- 300 ml pölysäiliö
- 200 ml vesisäiliö
- Erittäin hiljainen
- 2100Pa imuteho
-3200mAh tehokas akku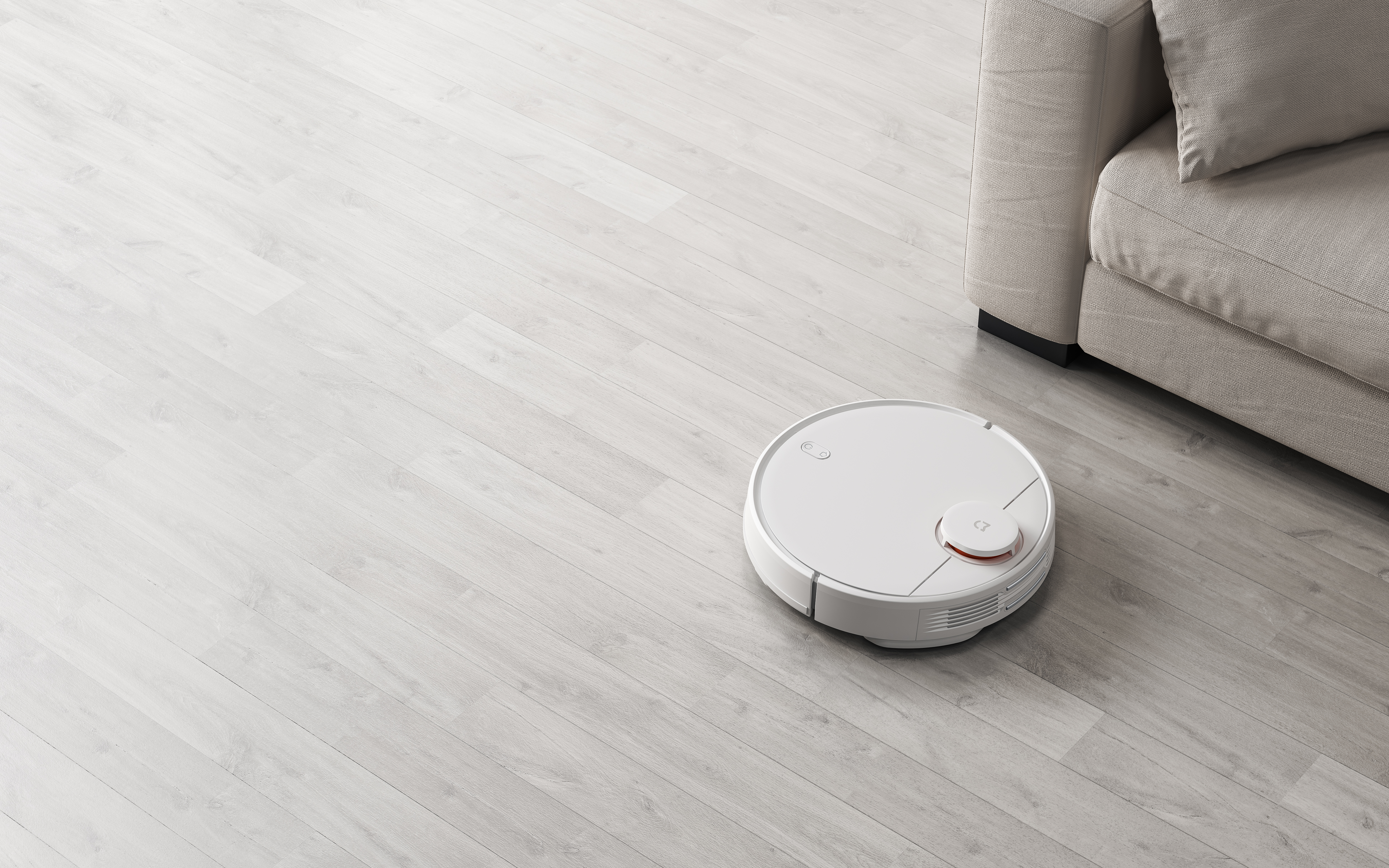 Great suction power, great price
Mi Robot Vacuum Mop Pro is Xiaomi's first robot vacuum cleaner under the Mi brand with both LDS laser and mop function. All the first-class technology at an incredibly low price! With a large battery of 3200 mAh and with a suction power of 2100 PA, the Mi Robot Vacuum Mop Pro picks up all dirt and keeps your home clean of dust, particles and more! The Mi Robot Vacuum Mop Pro takes up to 2cm high thresholds and can now both mop and vacuum, all at a great price.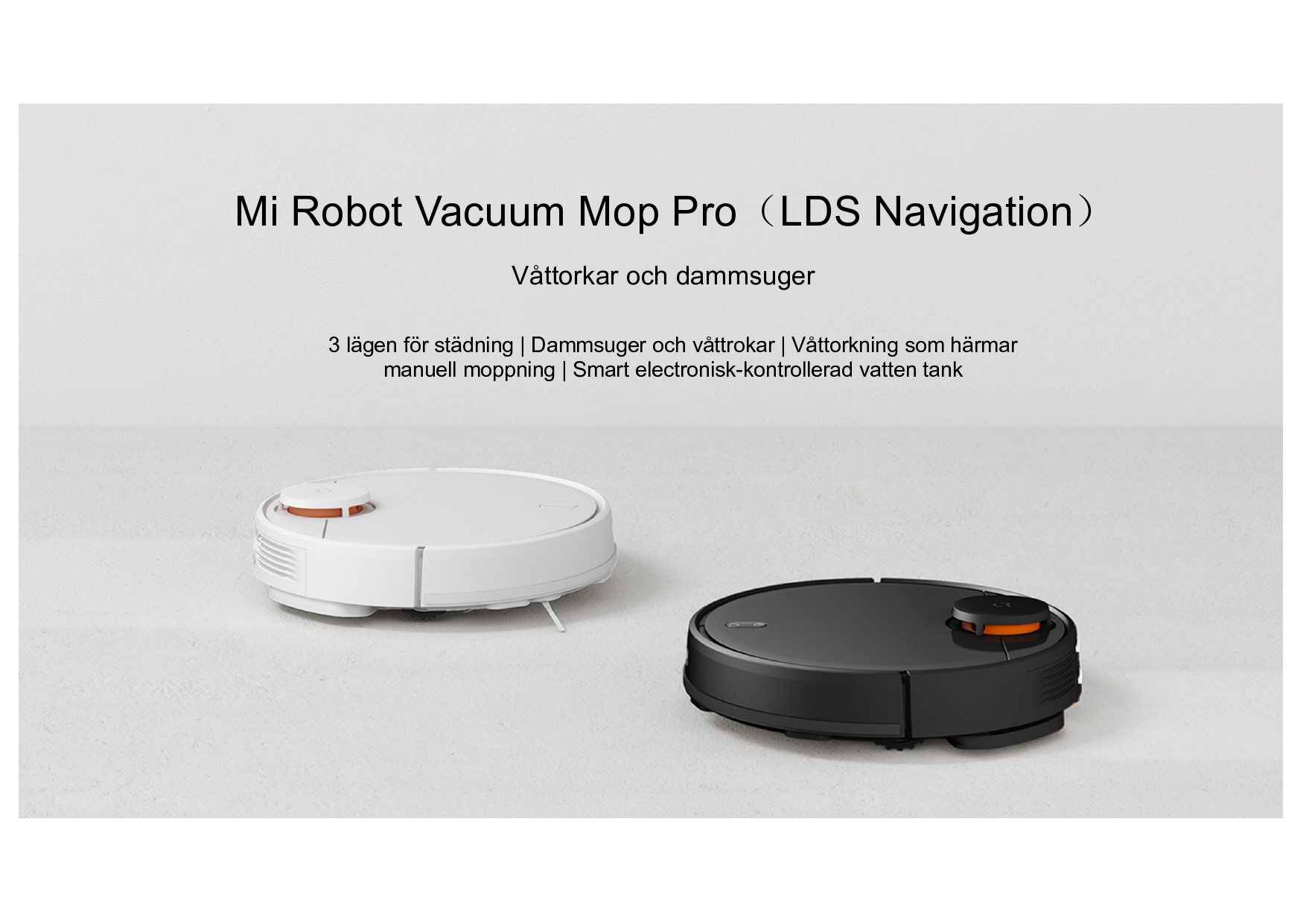 With the Mi Robot Vacuum Mop Pro, Xiaomi takes a giant step and challenges everyone with the market's most affordable robot vacuum cleaner with laser and mop function!
2100Pa powerful engine that does not miss anything on your floors

Smart navigation with new LDS laser for efficient cleaning

12 precise sensors that help the robot vacuum cleaner get stuck and fall

Smart electronically controlled water tank - Distributes water more precisely than ever

Adapted route planning for wet drying that simulates mapping by hand

3 modes of water distribution for full control
Vacuum cleaner and mop, at the same time
With an extremely smart algorithm, vacuum cleaner and mop Mi Robot Vacuum at the same time. One cleaning, two jobs done in other words! You can also choose to just vacuum or just mop and if you use the mop, Mi Robot Vacuum will run a unique algorithm that. simulates manual moping, ie the same as when you mop by hand, two-way repetitive drying. The smart electronically controlled water tank with 3 positions distributes exactly the amount of water needed to wet-dry the floors without the risk of damaging them.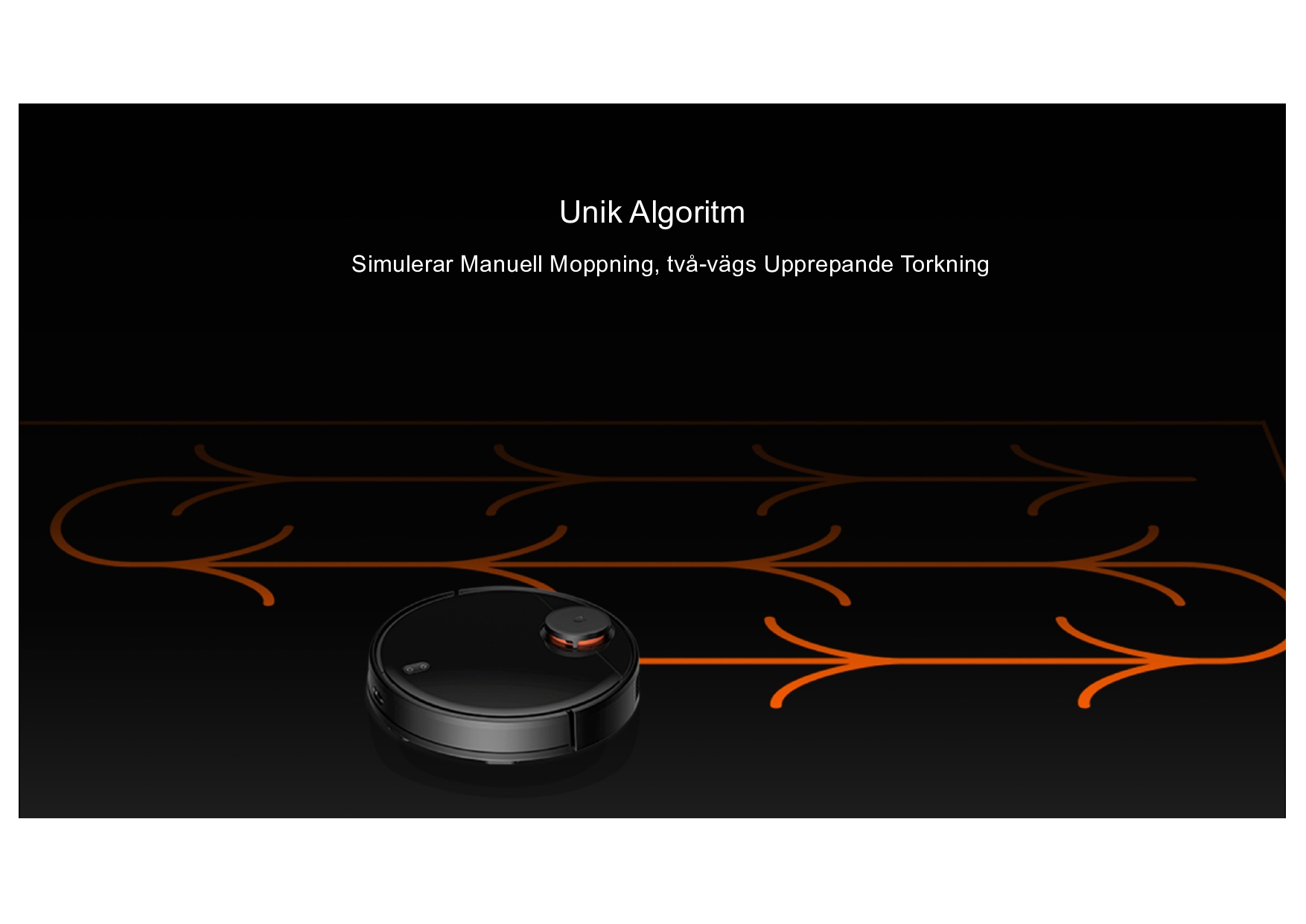 New generation LDS-laser navigation system
The new LDS laser system has an upgraded algorithm that is faster, has higher accuracy and can scan longer distances than ever. It also handles complicated environments so your vacuum cleaner is always as efficient as possible.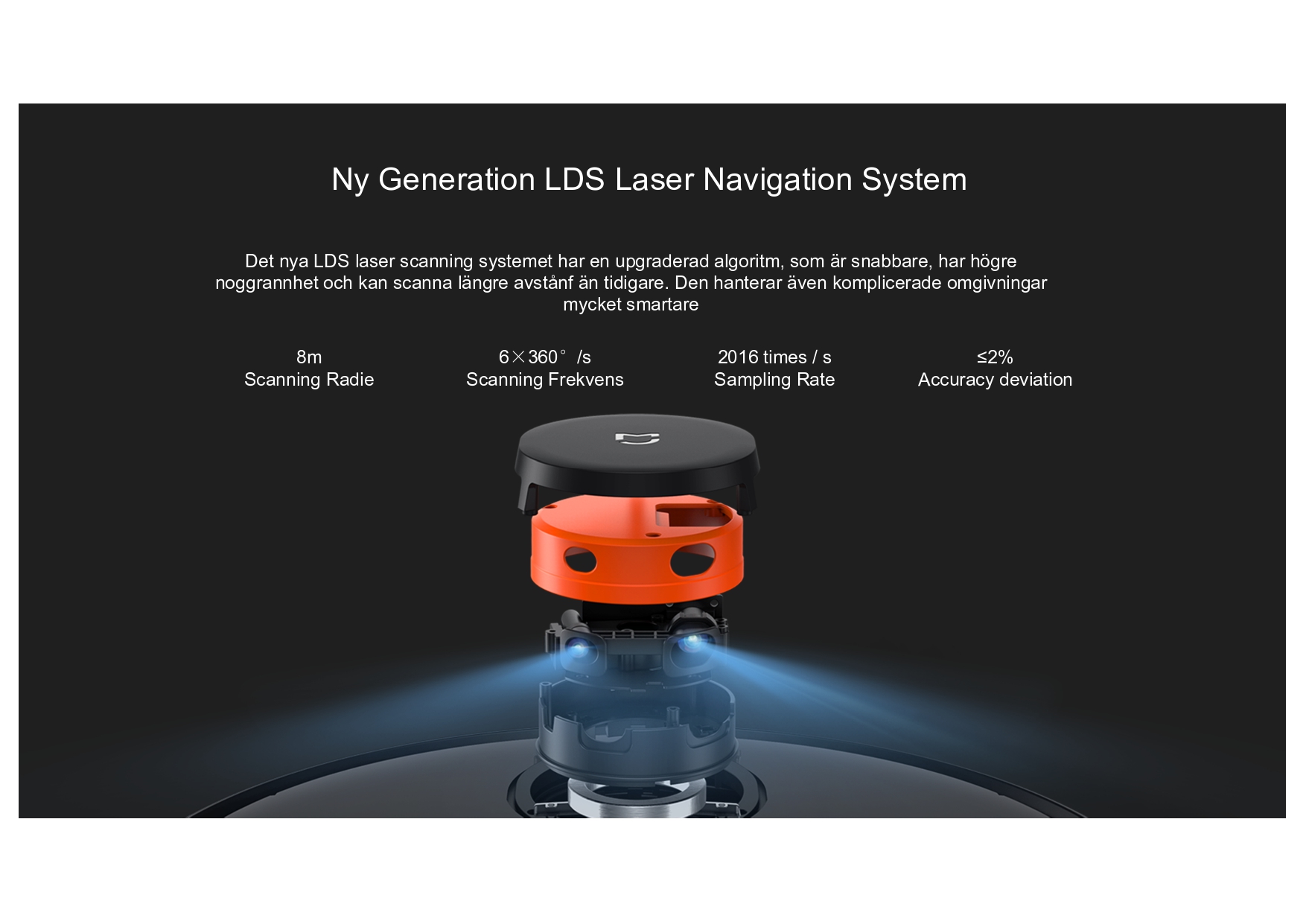 Bedroom, living room or kitchen: choose for yourself where you want to clean
After the first cleaning, the vacuum cleaner will identify and save the rooms it has cleaned. You can then collapse, share and name the rooms to choose to send the vacuum cleaner to the room you wish to have cleaned. Of course, all this is easily controlled via your Mi Home app on your phone.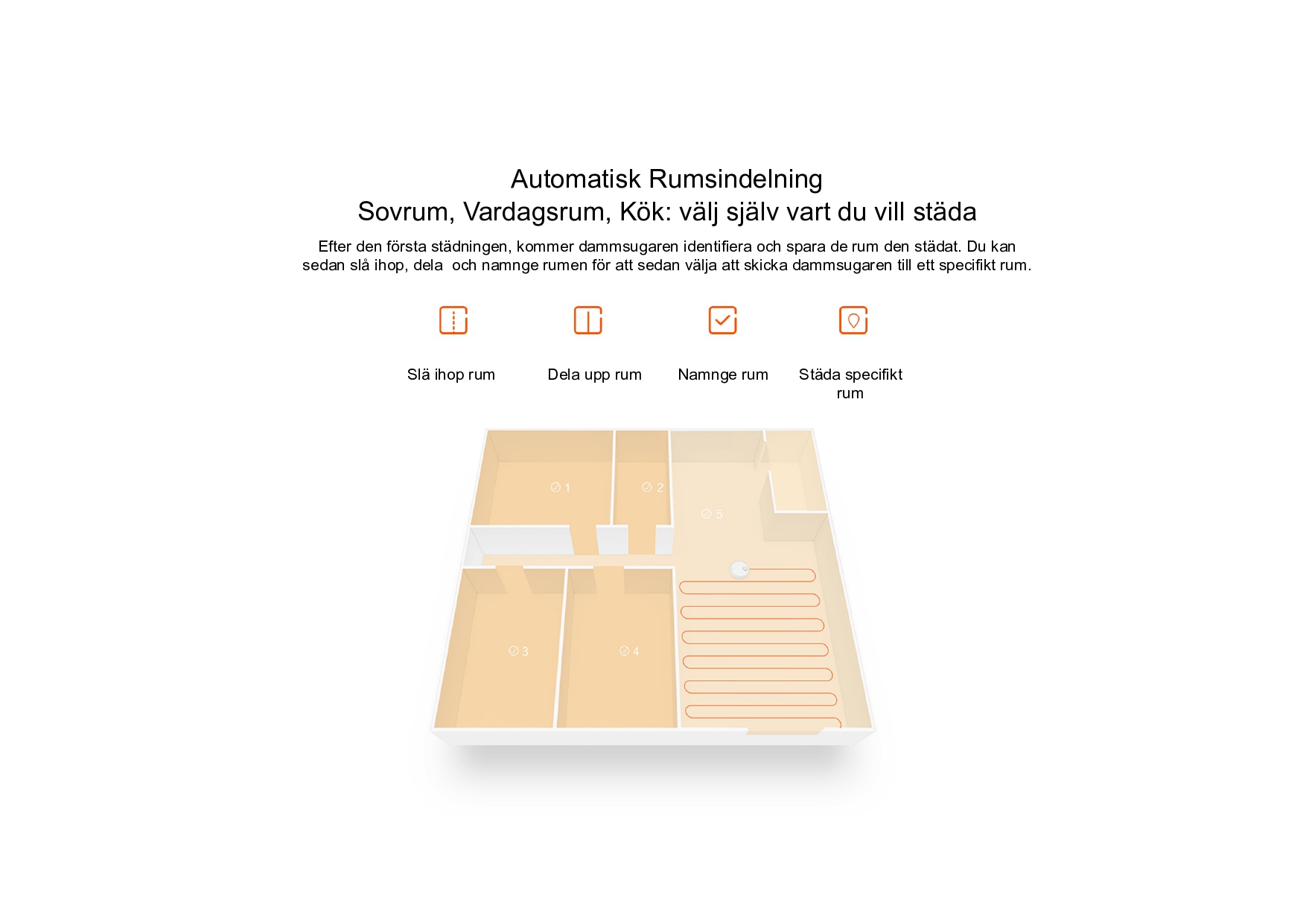 Say goodbye to tejp and other accessories with no-go zones and virtual walls
Say goodbye to tape and other accessories on your floors! If you do not want to clean a specific area, you can easily create a virtual wall in the Mi Home app that the vacuum cleaner learns directly. You no longer need to buy magnetic tape or other tools to create no-go zones or virtual walls. In addition, it is extremely easy to add a temporary wall or adjust existing ones, the top we think!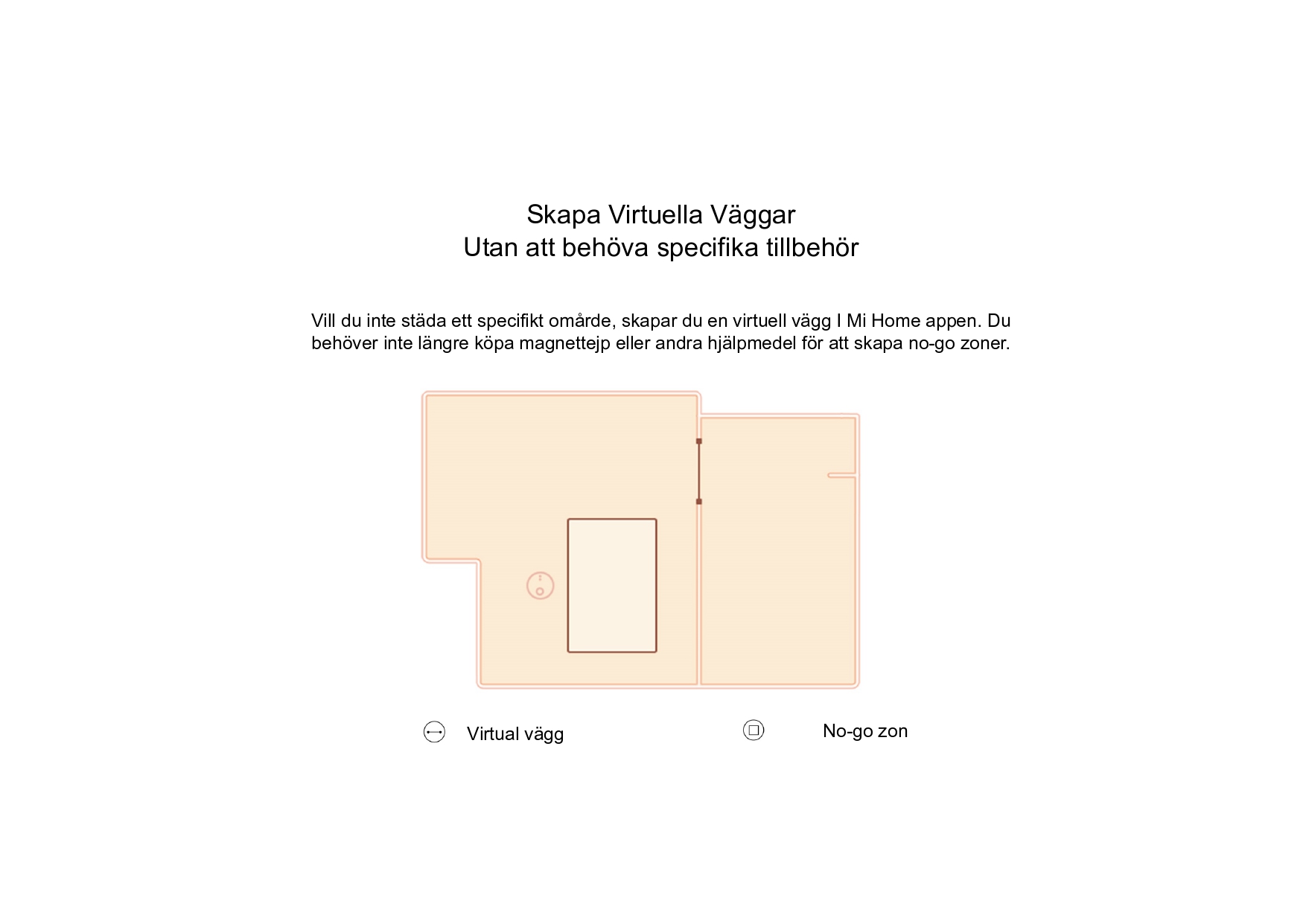 Better in every way
This is really the next generation of an already good model. It is updated in all areas and offers incredible specifications for its price!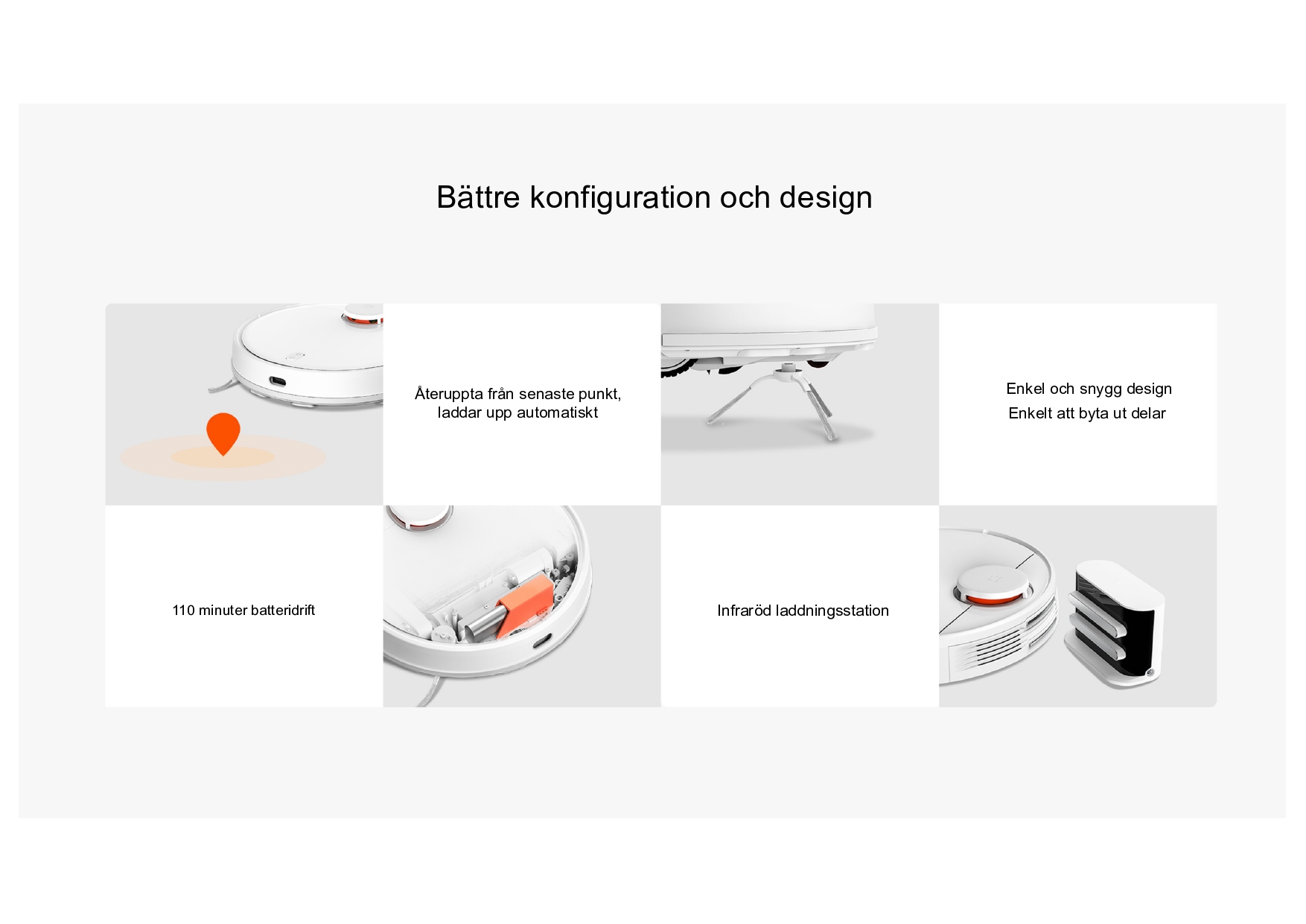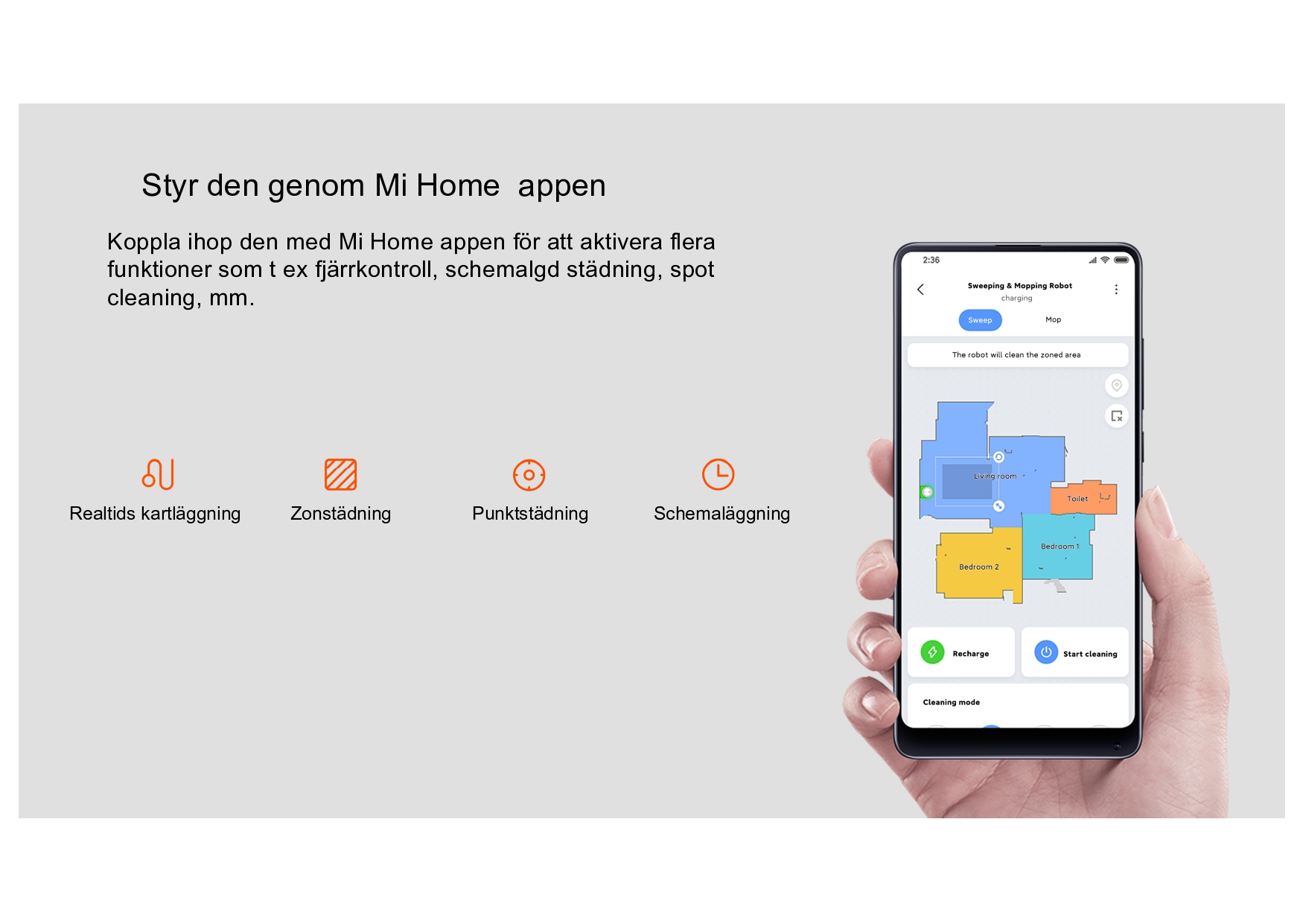 5 facts about Mi Robot Vacuum Mop Pro
Large battery means 110min non-stop cleaning
Top-up function is when the Mi Robot Vacuum Mop Pro goes back to recharge just enough to finish the cleaning it started
You clean and replace parts easily on your Mi Robot Vacuum Mop Pro so that it continues to perform at peak levels.
Compatible with Google Assistance and Alexa. Your voice is all you need to start or end your cleaning.
Keep your home stylish by conveniently storing the cord in the charging station.