Xiaomi Yeelight Portable LED Lamp pöytävalaisin, ladattava versio
Toimitusaika
1 - 3 työpäivää
Tuotenumero
6924922200758
Xiaomi Yeelight LED Desk Lamp -LED pöytävalaisin, ladattava versio, akku 2000mAh, micro-USB lataus.
- Tyylikäs ja joustava muotoilu, mukava valaistus
- 360 asteen joutsenkaula varsi
- Säädettävä kirkkaus ja värilämpötila
- Sinisen valon minimointi
- Korkea värintoistoindeksi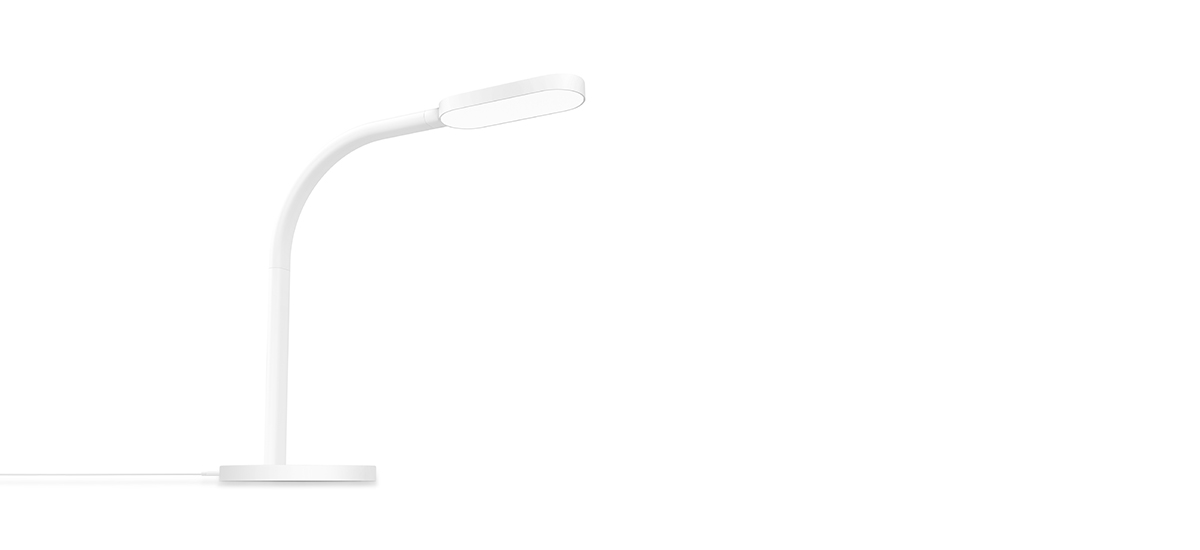 Minimalist design , elegant appearance
Designed with minimalism, beauty, and practicality in mind, the lamp sports an elegant swan-neck arm with larger lamp head, which maximizes its area of brightness without sacrificing aesthetics.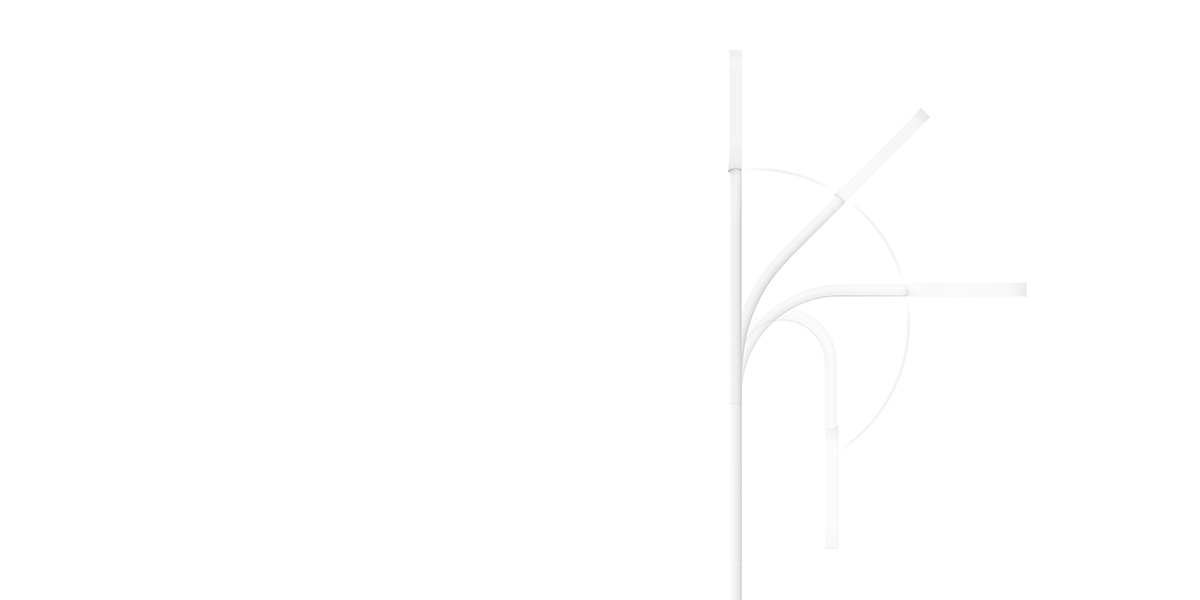 Flexible yet durable
The lamp arm's 360-degree flexibility allows for the perfect lighting angle of your choice. Equipped with memory-metal technology, the lamp's arm can effortlessly revert to your favorite positions. The metal is coated with a silicone finish which provides a smooth, comfortable exterior upon touch. Despite being flexible, the lamp holds an ABS standard of durability and maintains its pristine quality even after thousands of bending tests.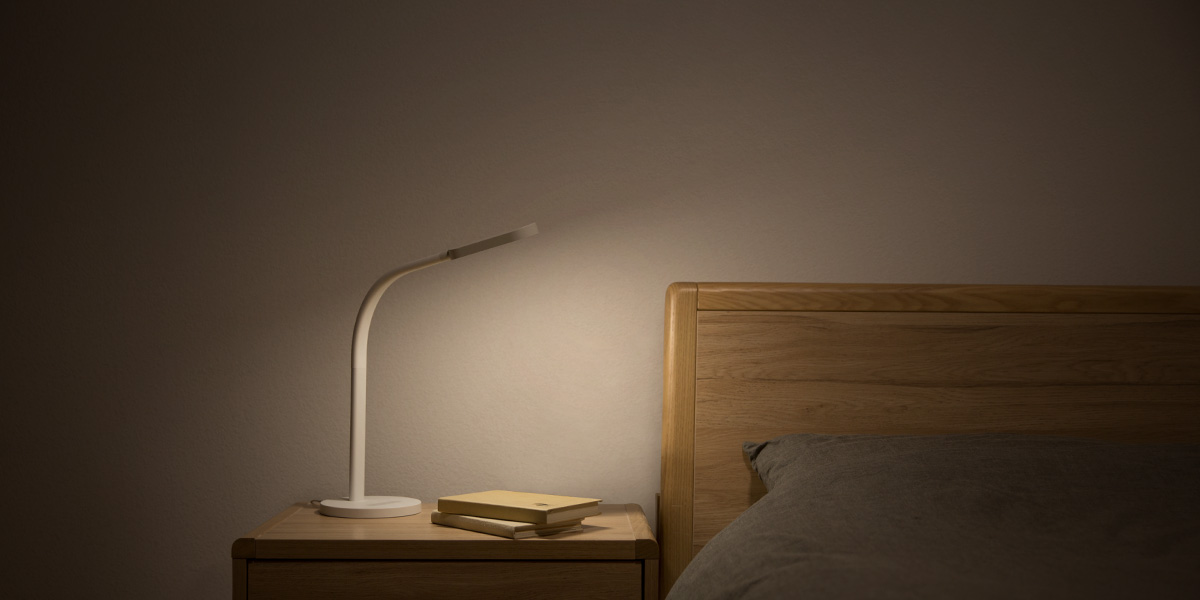 Adjustable color temperature and brightness
Choose from a wide range of color temperature ranging from 2700K to 6500K. The lamp head consists of 60 mini light beads (30 warm beads+ 30 cold beads) organized strategically to best customize the color temperature of your preference. Through countless experiments and design trials, the special organization of the warm and cold light beads layout was awarded a patent. (Patent number: 201720803686.7)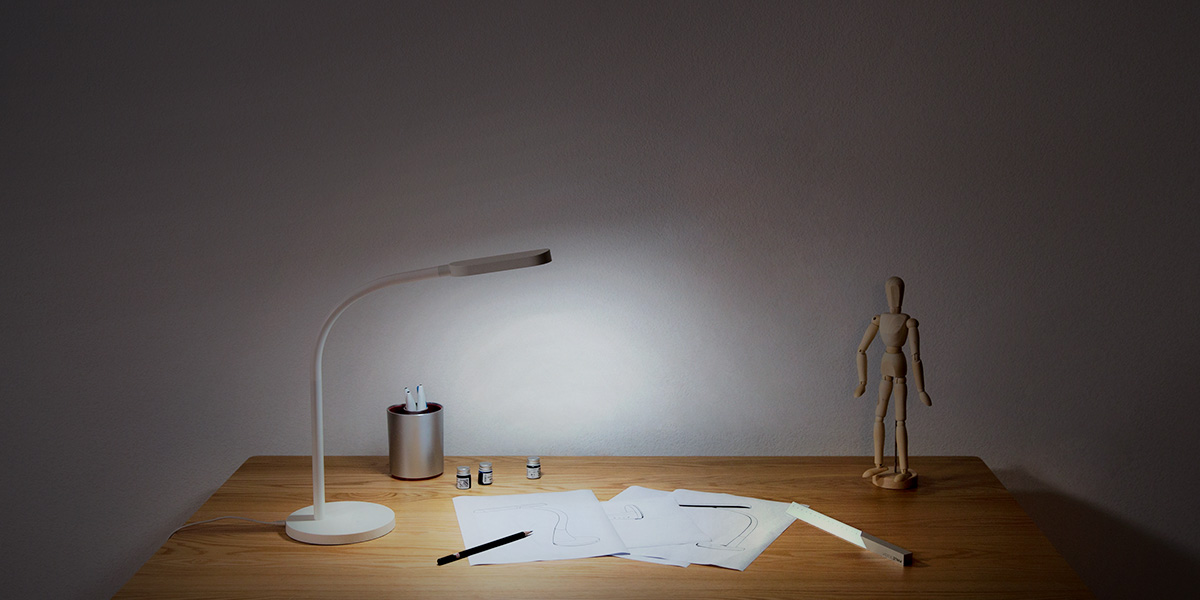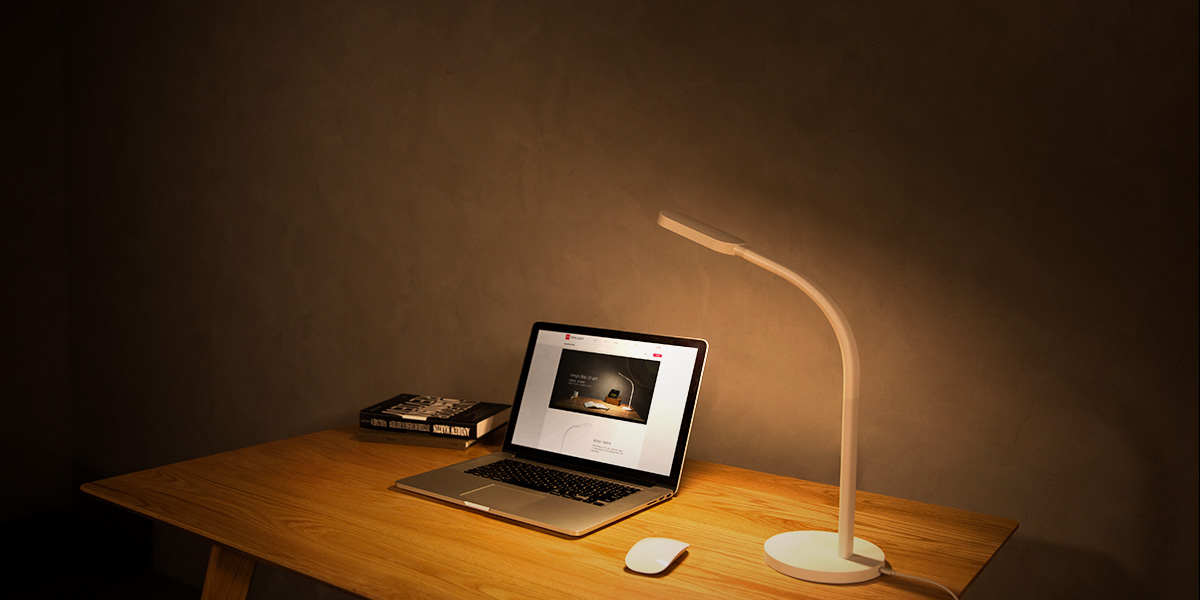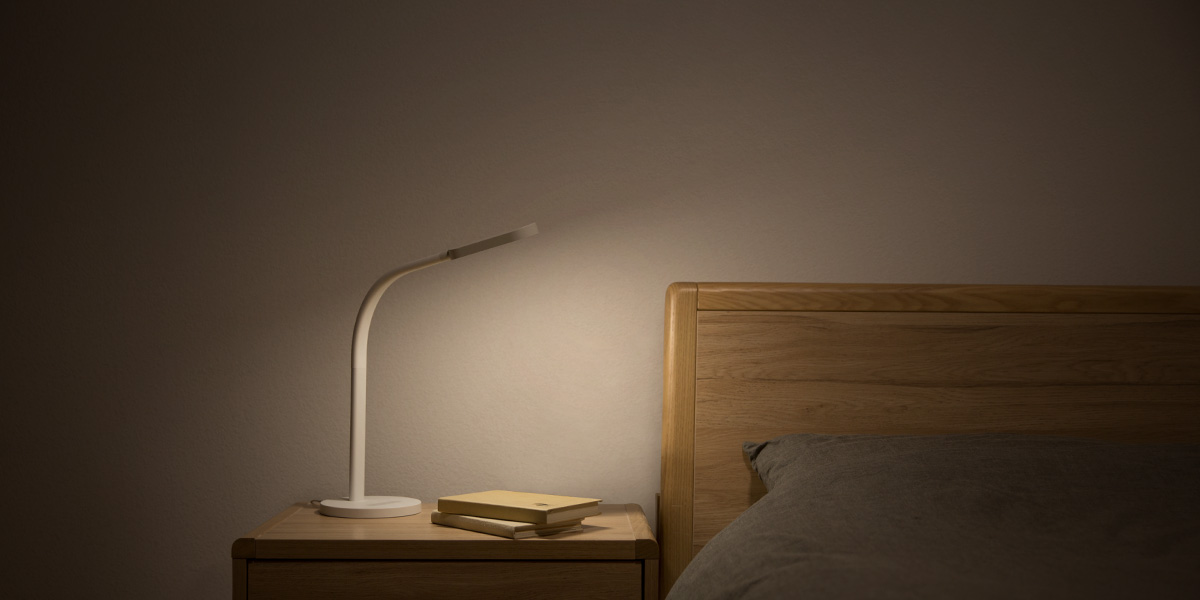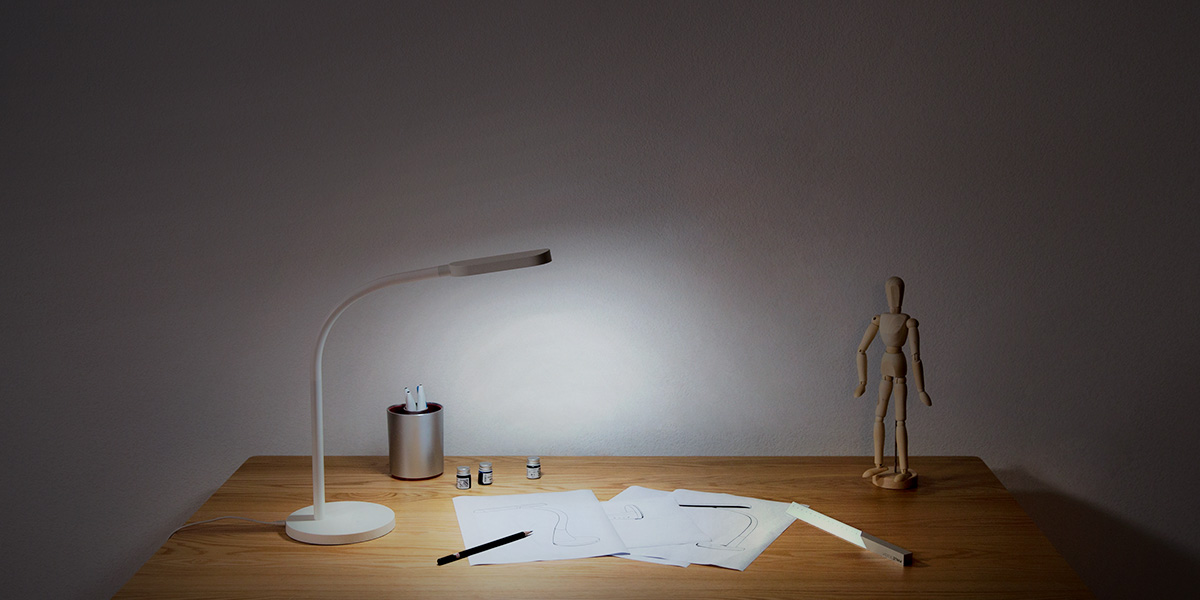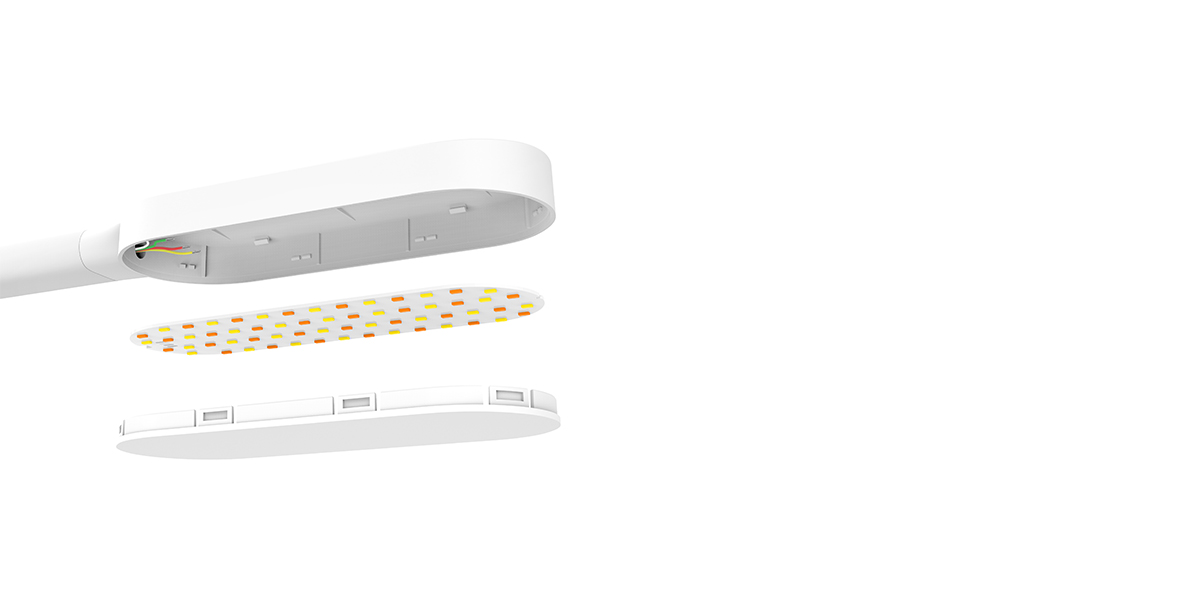 Uniform dispersion of light to present high quality light
The high quality mini lightbeads have a color rendering index of 88Ra, thus providing true color rendering. The head lamp is specially designed to disperse the light evenly. Blue-ray reduction material is also adopted for more comfortable lighting to the eyes.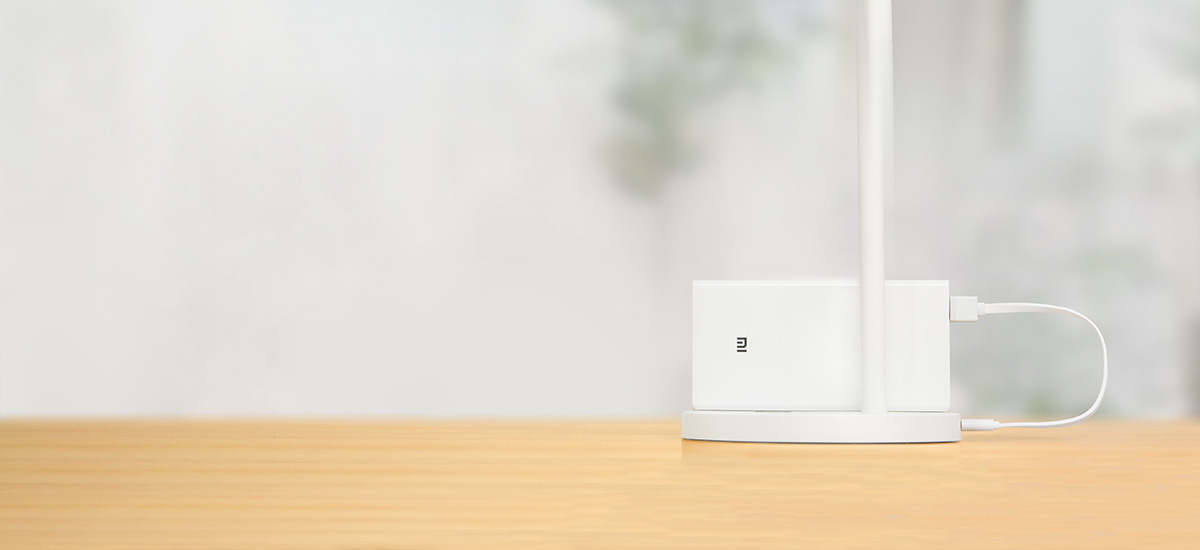 Simple Connection, Simple Take-away
Recharge the lamp using a Micro USB cable or simply plug it into an outlet, bringing quality light at your convenience.
Built-in rechargeable battery with a long-lasting life
With a 2000mAh battery, one charge can last up to 5 hours of constant usage. Whether it's a college study lounge, library, or classroom, bring the light with you without letting any light source dictate where you go.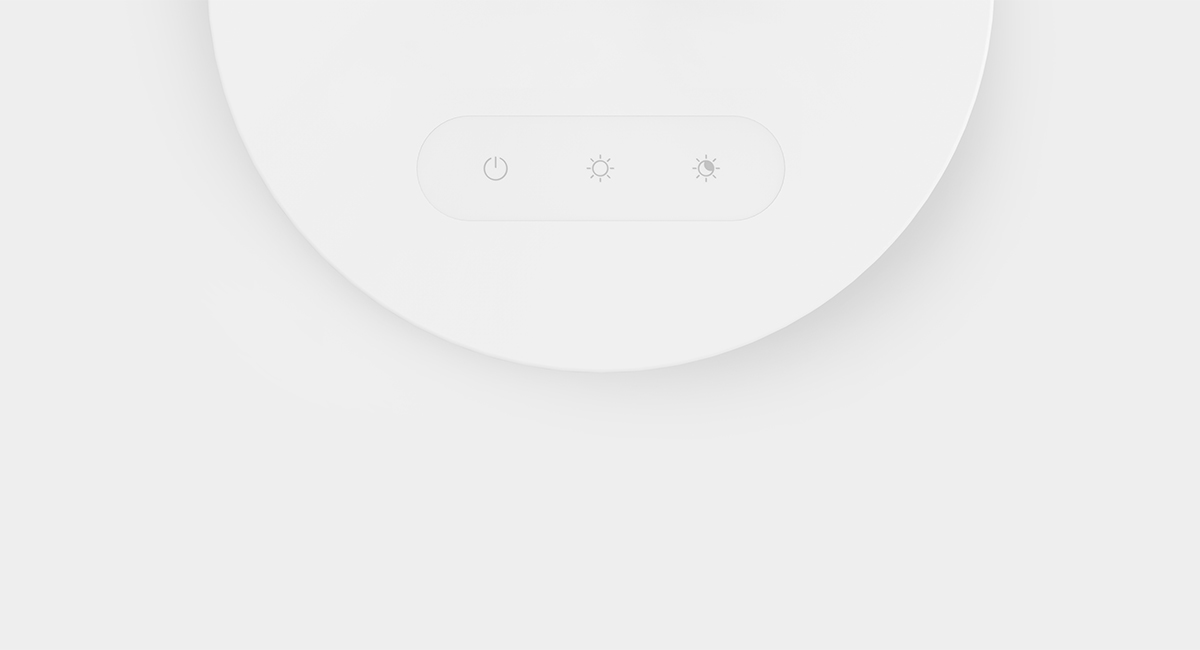 Simple operation with touch panel controls
Three touch keys | Power | Brightness | Color Temperature
The various brightness and color temperature combinations allow you to choose the ambience based on your preferences.
| | |
| --- | --- |
| | Adjusting Brightness: range from 20% to 100% with 5 settings |
| | Adjusting Color Temperature: range from 2700K to 6500K with 5 settings |
PARAMETERS
Product Name
Yeelight LED Desk Lamp
Product Type
YLTD02YL (Rechargeable version)
Net Weight
0.65Kg (Rechargeable version)
Luminous Flux
260lm
Color Temperature
2700K-6500K
Ra
88
Brightness Range
20%-100%
Illumination Angle
120°
Input Power
5W (Rechargeable version)
Lamp Input
5V 1A
Package Include
Yeelight LED Desk Lamp,Micro USB cable(1m),user manual
Notes:
1. Ra is an index to evaluate the level of the light rendering the original color of the object. With the Ra value gets close to 100, the rendering performance gets better.
2.Ra 88 is tested under the color temperature of 4000K, the test result of which is based on Yeelight Optical Test Report.
3.The performance of the rechargeable lamp can be used for about 5 hours is tested under the color temperature of 4000K and 60% of brightness, the test result of which is based on Yeelight Optical Test Report.
Takuu 12kk