Yi 4k+ Action Camera & Waterproof case
Toimitusaika
1 - 3 työpäivää
Tuotenumero
6970171172872
Yi Actionkamera, joka kuvaa 4K-videota 60 fps -kuvataajuudella. Uusin Cortex A53 ARM -prosessori ja Sony IMX377 -kuvakenno tuottavat yhdessä kuvanlaadun, joka on vertaansa vailla. Muihin ominaisuuksiin kuuluu puheohjaus, kosketusnäyttö ja huippunopea USB Type-C -liitäntä. Mukana tulevalla sukelluskotelolla voit ottaa kameran mukaasi myös veden alle aina 40 metrin syvyyteen asti.
Tallenna seikkailusi Yi 4K Plus -actionkameralla, Kompakti kamera on paitsi helppo kuljettaa myös tuottaa korkealaatuista kuvaa ja videota. Kameran mukana toimitetaan myös USB-liitin,
- Ottaa valokuvat RAW-muodossa
- Kompakti ja tyylikäs muotoilu
- Reagoiva kosketusnäyttö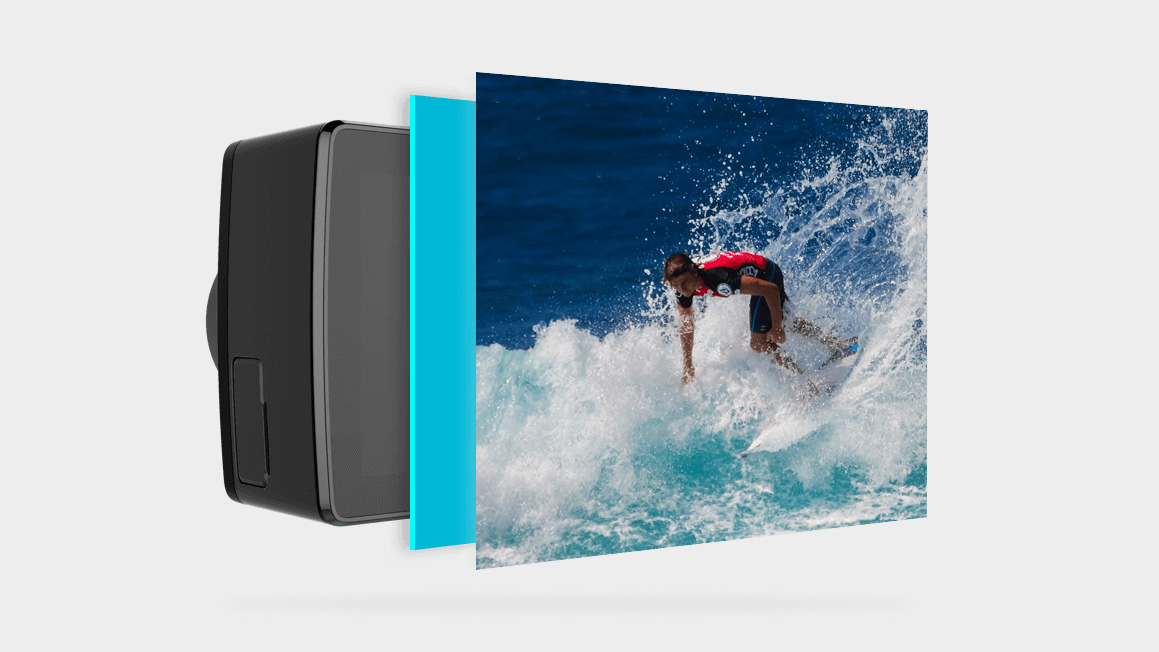 Take photos in RAW format
Capture every moment in highest quality and experience the most advanced editing capabilities by using the RAW format.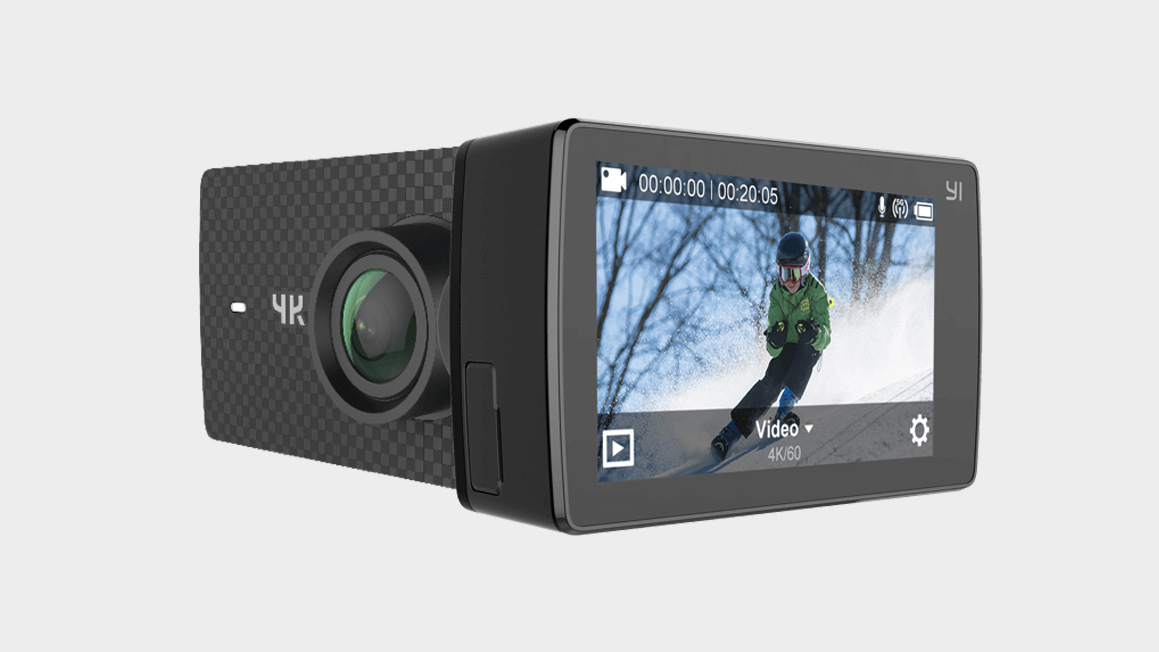 Responsive touch screen
The large and bright touch screen is highly responsive and makes the use of the camera even more convenient. Use the screen to preview your pictures and playback your videos.
Waterproof case included
Yi 4K+
The World's First 4K/60fps Action Camera.
The world's best action camera just got better
A Phenomenal 4K/60fps World
YI 4K+ has twice the frame rate of its nearest competitors. It shoots 4K video at an incredible frame rate of 60fps, which makes it the world's best action camera.
Stay Steady Even on Rocky Roads
Electronic Image Stabilization (EIS) helps the footage stay clear and stable in situations where the camera is subject to knocks and bumps. For the first time, 4K/30fps video supports EIS support. Keep doing what you're doing and let the EIS take care of stabilizing your footage.
Voice Command
The amazing voice command technology (available soon via firmware update) with the improved outdoor audio quality gives you hands-free control over your YI 4K+ camera. You are free to enjoy your adventures.
Take Photos in RAW Format Your YI 4K+ can capture the images in the highest quality and with the most advanced editing capabilities by using RAW format.
Fast transmission rate with help from USB type-C
Low Power High Performance
YI 4K+ uses the newest Ambarella H2 SOC, the first 14nm video processing/encoding SOC. It is a significant upgrade from the successful A9SE SOC featured in the YI 4K. It consumes extremely low power while still delivering 4K Ultra HD video.
Connect. Discover. Edit. Share. YI Action App helps your to download images and videos, in lighting speed, edit them with a few finger touches and share them instantly to social media platforms. Join the global YI community to share your life with global YI fans. There is always a place for you.
Records 4K/30fps (60mbps), 1080p/120fps, 720p/240fps video and 12MP photos using a 155° wideangle lens with F2.8 aperture.
Built-in 2.19" LCD touchscreen with 640 x 360 high resolution for easy previewing and shooting. Designed with Gorilla Glass Retina to resist scratches and daily impact.
World's leading technologies: Ambarella A9SE75 Chip, Sony IMX377 Image Sensor, 7 layers of glass lenses, and Electronic Image Stabilization (EIS) to guarantee ultra-clear and stable 4K video resolution and 12M pixel photos even in low light conditions
Rechargeable 1400mAh high capacity 4.4V lithium-ion battery records up to 120 minutes of 4K/30fps video with a single charge. High performing cooling system prevents YI 4K Action Camera of overheating and enables stable video recording. Built-in Bluetooth and high speed 5GHz/2.4GHz Wi-Fi support for wireless remote control and the YI Action App for instant photo and video editing
Size:65mm x 30mm x 42mm
Weight:3.4 ounces (camera + battery)
Lens
7 layers of glass lens, 155° FOV, F2.8, f=2.66±5%mm
LCD Screen
2.2" touch screen, 640*360 screen resolution at 330PPI,
250 cd/m2 brightness, 16:9.
Main Processor
Ambarella H2 chipset
Quad-core ARM®Cortex®-A53 64-bit CPU
Image Sensor
SONY IMX377 1/2.3"
12 MP CMOS image sensor with Exmor R
Video Mode
Video Resolution Frames Per Second (fps) Field of View (FOV) Screen Resolution
4K 60, 50, 30, 25 Wide 3840x2160
4K Ultra 30, 25 Ultra Wide 3840x2160
4000x3000 30, 25 Wide 4000x3000
Video Format
H.264, .mp4 file format
Time Lapse Video
Creates video from frames captured at set intervals.
4K (16:9)\2.7K(4:3) fps:30\25
Interval:0.5, 1, 2, 5, 10, 30, 60s
Slow Motion
Record high frame rate video, play it at a low frame rates, form the slow motion video.
720p fps:60\120\240
Rate: 2\4\8
Video + Photo
Record video and capture Time Lapse photos at the same time.
1080p fps:60\50\30\25 1440p fps:30\25 2.7K(4:3) fps:30\25
Interval: 5,10,30,60s
Loop
Record a continuous video loop and overwrites itself until you press the shutter button to stop it and save.
Video length:5 min, 20 min, 60 min, 120 min, Max
Highly Advanced
Technologies
Electronic Image Stabilization
Built-in 3 axis gyroscope and 3 axis accelerometer, cross-border compensation
Reduce motion changes to produce stable video quality
Resolutions supported:4K fps:30\25 2.7K(16:9) fps:60\50\30\25 1080p fps:60\50\30\25 960p fps:60\50
Auto Low Light
YI 4K+ Action Camera makes it easier to shoot in low light conditions. It senses the changes of light condition with the CMOS sensor, and the ISP processor will adjust the frame rate and parameters automatically to produce the highest image quality at low light.
Lens Distortion Correction
100% of the wide-angle lens distortion correction
Photo Mode
Photo Resolution Field of View (FOV) Screen Resolution
12MP Wide 4000x3000
8MP Wide 3840x2160
7MP W Wide 3008x2256
Timer
Count down, then photo capture.
Countdown:3, 5, 10, 15s
Burst
Press the shutter button to capture a series of photos.
Frequency: 3p/s, 5p/s, 10p/s, 10p/2s, 10p/3s, 30p/s, 30p/2s, 30p/3s, 30p/6s
Time Lapse Photo
Capture a series of photos at timed intervals.
Interval: Continuous, 0.5, 1, 2, 5, 10, 30, 60s, 2Min, 5Min, 30Min, 60Min
Shutter
Only for Photo Mode, Timer Mode and Time Lapse Photo, which determines the length of time needed to open the shutter.
Shutter settings:Auto, 2s, 5s, 10s, 20s, 30s
Shooting speed:1/4096s to 30s
Self-defined IQ parameters for demanding customers
YI 4K+ Action Camera comes with multiple high-level settings, such as up to 30 seconds of exposure time, EV compensation settings, ISO, Metering Mode, White Balance and etc. With 9 shooting modes, you can shoot like a professional photographer.
WB (White Balance)
Users can adjust the white balance settings to change the overall color of the video or photo.
White Balance Setting
Recommended Lighting Conditions
Auto (Default)
Automatically adjusts the white balance via environment, without human intervention.
Native
The original color
Tungsten
3000K, tungsten or sunrise / sunset lighting conditions
Daylight
5500K, cool fluorescent, average daylight conditions
Cloudy
6500K, cloudy environmental conditions
ISO (Level of sensitivity)
Change the camera sensitivity to light in low light conditions, in order to enhace the brightness of the videos and photos. In low light conditions, high ISO value will grant a brighter picture, but will also increase the noise level, making it grainy.
ISO for video: Auto (Default), 400, 800, 1600, 3200, 6400
ISO-Max and Iso-Min for Photo
Resulting Photo Quality
Auto (Default,only for ISO-Max)
Automatically adjusts the sensitivity according to the environmental conditions
100
Bright photo in outdoor daylight, minimal image noise
200
Bright photo in indoor lighting, marginal image noise
400
Darker photo in low light, moderate image noise
800
Darker photo in very low light, increased image noise
EV
(Exposure Value compensation)
It influences the brightness of the video or photo. When shooting in a contrasting light environmental conditions, you can adjust this parameter to control the brightness of the video or photo. Value adjustment will increase the brightness of the video or photo based on the default basis.
-2.0, -1.5, -1.0, -0.5, 0(Default), +0.5, +1.0, +1.5, +2.0
Metering Mode
divided into three metering modes: spot, center and average
Video Quality
divided into high, medium and low grades.
WiFi & Bluetooth
802.11 a/b/g/n/ac Wi-Fi
Bluetooth 4.0
USB Type-C
Charge
Type-C to RCA Cable(for TV/ Image transmission equipment)*
Connect via USB Type-C cable, preview and playback videos and photos, or copy files from the microSD card to your computer.
Type-C to Microphone adapter (for external microphone)*
* The RCA and microphone adapter will be sold separately.
Photo + Video Playback
LCD
It's easy to preview and play back of videos and photos on the LCD.
APP
Use YI Action App to preview and play back videos and photos.
Computer
Connect via USB Type-C cable, preview and play back of videos and photos or copy files from the microSD card to your computer.
TV
Preview and play back of videos and photos on your TV via the optional cable.
Storage
For consistently reliable and high quality 4K recording, we highly recommend using the microSD cards (16GB~64GB) shown below. UHS Speed Class 3 (U3) at least.
Battery
High-density lithium polymer battery. 3.8V, 1400mAH.
Input: 1A
Voltage:5V
Battery Life
Video Mode With Wi-Fi off + LCD 30s off
4000x3000 30fps 95min
4K 60fps 71min
4K 30fps 109min
4K Ultra 30fps 88min
Others
Operate Temperature
32°F-113°F
Operate Humidity
15~90%RH
Storage Temperature
-4°F-140°F
Waterproof
Up to 40 meters under water with waterproof case. (sold separately)
USB
USB Type-C
Live streaming
support
RAM
2GB
Remote Control
Bluetooth 4.0
G-Sensor
Built-in Bosch BMI160, 6-axis gyroscopic, provides precise acceleration and angular rate measurement.
Indicator Light
Tricolor power indicator(red,blue,violet),a red status indicator.
Focal length
2.66±5%mm
Mountable
Built-in 1/4" Tripod Mount
Warranty
12 Month
Average Power Consumption
3.9W
Audio
Stereo mic Built-in speaker
Voice command
Support
Highest bitrate
135Mbps
Takuu 12kk